Music
Eric Nam Made Namnation's Heart Skip On His New Album 'The Other Side'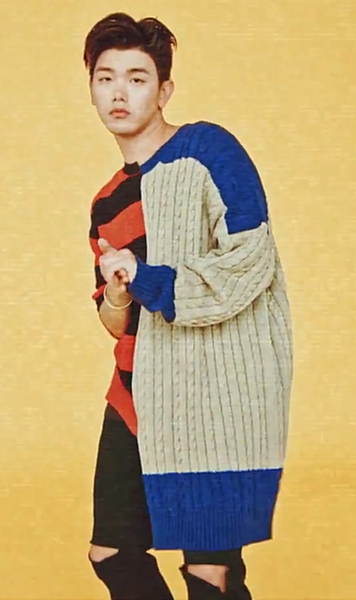 Eric Nam's comeback album entitled 'The Other Side' is finally out!
The highly-awaited album showcases Eric Nam as a K-pop crooner that best matches his uplifting and warm vocals prowess. 'The Other Side' highlights the 31-year-old K-pop idol's versatility to each of the tracks, making its listeners never skip each song.
The grandiose album bottles up five tracks with 'Paradise' as its lead single. Other records are 'Trouble With You,' 'Down For You,' '잘 지내지 (How You Been).' It also includes Eric Nam's English track 'Love Die Young's' Korean version [United By Pop].
'The Other Side' is a representation of how people live their life daily, bringing two faces: the happy and melancholic face. A previous report description of 'The Other Side' shows how people living in a comfortable and perfect life will also experience tragic and saddening moments, making them hide either side and show the other as a façade.
According to Hellokpop, Eric Nam's newly released album brings hope to those who are battling the "underlying feeling of unhappiness."
The track called 'Trouble With You' kicks off the album's tracklist, singing the lyrics' in a soft melody tune. Even with the song's enlivening beat, the message shares the reality of a romantic relationship that has gone astray, leaving the duo no hope in blazing their fire for each other. However, the sad message tags along in the track's instrumental patters leaving the Namnation mesmerized.
'Paradise' MV
'The Other Side's' lead track, 'Paradise,' illuminates the Namnation's hearts through its radiant music video. The aesthetically made 'Paradise' music video carries the banner and message of the track's soulful lyrics.
'Paradise' acknowledges the various versions of Eric Nam that represents his psychological and emotional state, per Hellokpop.
With all alter persona shown in the music video, the setup concludes with the idol's version of himself getting together a theater, depicting the singer's realization. As he self-reflect, he came face-to-face with a quote "vista ta vie" – the key to happiness.