Celebrity
IU's Rising Influence: Will She Reignite the Hallyu Wave in China After the Hallyu Ban?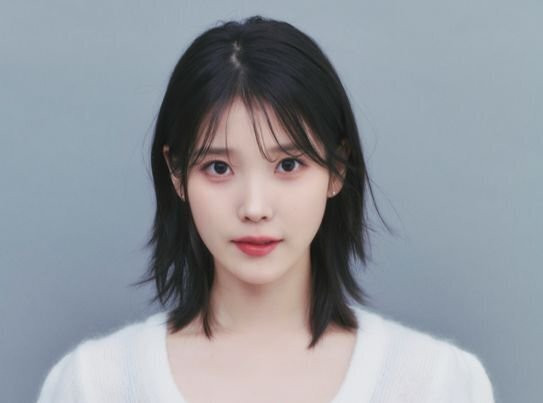 Interest in K-pop sensation IU is heating up among fans in the Chinese-speaking regions. Many anticipate that IU could become the driving force rekindling the Hallyu Wave in China, breaking through the so-called 'Hallyu Ban' which had limited Korean pop culture in the country.
IU's popularity in Chinese-speaking areas remains explosive. A recent example was at a domestic fashion show where a famous Taiwanese influencer with 860,000 followers tried to grab IU's wrist in an unscripted attempt to get closer. This act was met with criticism from fans, leading the influencer to apologize. Even in 2018, when the Korean Wave was under a chill in China due to the aftermath of the THAAD (Terminal High Altitude Area Defense) deployment controversy, hundreds of local fans flocked to the airport just to catch a glimpse of IU when she visited China.
The fervor of Chinese-speaking fans seeking to catch a glimpse of IU and to gather information about her remains palpable. Recently, IU's Chinese fan base even organized a truck protest near her agency, Edam Entertainment, located in Songpa District, Seoul. This protest erupted from complaints about the agency's perceived neglectful management of IU, demonstrating the intense devotion these fans have for her.
IU is not just a domestic star but also a popular figure in Chinese-speaking regions. Since 2014, she had been reducing her activities in Japan and redirecting her focus towards these regions. Since then, she has built her fan base in China, Taiwan, Hong Kong, and other areas, hosting several solo concerts, further establishing her presence. In 2015, she topped the daily music chart in Taiwan, and tickets for her local fan meetings sold out instantaneously when they opened in January 2016. In 2018, she sold out concerts in Hong Kong, Singapore, and Bangkok, reaffirming her broad popularity in Asia. However, after the tension between South Korea and China, IU has been less active in China and unable to fully exercise her influence.
With K-pop artist HyunA announcing her attendance at a music festival in Wuhan, China, next month, it looks like doors may be opening again in the Chinese market. The movements of domestic artists, including IU, are expected to become more active. IU's agency said, "We have not yet signed any contracts, but we are continuously receiving offers for music programs and festivals centered around broadcasters in China. If the situation and conditions are right, we can restart activities in China at any time."
Kim Sung-soo, a pop culture critic, said, "IU has a fandom in Chinese-speaking regions, and her image as both a singer and an actress is very positive. IU is a suitable figure in the somewhat conservative Chinese entertainment industry with her pure image. She doesn't have any elements that would incite a backlash against the Korean Wave. This is why IU is popular in the region." He added, "If regulations related to the Hallyu Ban weaken, IU could be the artist to actively blow a warm breeze into the Chinese market."
As the 'Hallyu Ban' gradually eases, if top artists like IU hold concerts locally in China, it would be easier for other domestic artists to make their way into China as well. Pop culture critic Ha Jae-geun said, "IU is not only a singer but also an actress with high recognition. Her movements will become a major issue locally and could impact the entire industry. I also believe that this could increase the favorable impressions of Korean culture among local pop music fans, and the artistic value of K-pop could be reconsidered and recognized."
For IU, the Chinese-speaking market is an area that cannot be ignored. Given her excellent reputation and popularity in the region, the possibility of her popularity rising with her active involvement is high. A representative from Edam Entertainment said, "For the past few years, IU hasn't had any activities in the Chinese-speaking regions. However, there have been steady inquiries about hosting concerts or attending major events for IU from the Chinese-speaking industry." They continued, "If a time comes when she can accommodate activities in the Chinese-speaking region considering her domestic schedule, she will proceed." This shows an open stance towards the Chinese-speaking market.
Edam Entertainment's official website provides translations in Korean, English, and Chinese only, clearly demonstrating their attention to the Chinese-speaking fan base. The absence of Japanese translations also underscores the significance of the Chinese-speaking market to IU. It will be interesting to see how IU will navigate the 'Hallyu Ban' and cater to her Chinese-speaking fans in the future.