Music
Beyond IU's Halo: Embracing the Artist WOODZ and His Musical Journey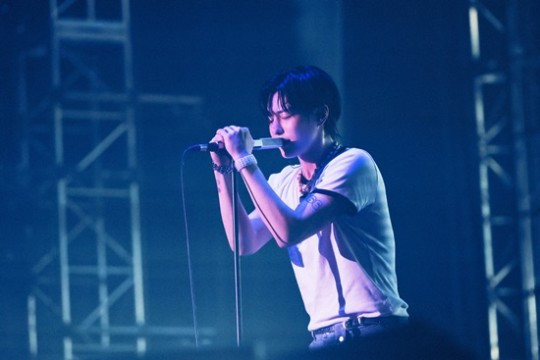 "I've had moments where I questioned what more I wanted to do, and realized I was weaker than I thought. I've poured my genuine emotions into this."
WOODZ held his debut world tour '2023 World Tour 'OO-LI' in Seoul' ('We', hereafter) on the 21st at Jangchung Gymnasium in Seoul, establishing a meaningful connection with his domestic fans. This Seoul performance marks the beginning of his tour, which will span 11 cities including Jakarta, Kuala Lumpur, Manila, Osaka, Tokyo, Bangkok, Mexico City, Lima, Santiago, São Paulo, and more, allowing him to meet with fans worldwide.
This 'We' concert in Seoul drew considerable attention as it's the first show by WOODZ since his fresh start with EDAM Entertainment, home to renowned artist IU.
In October of last year, WOODZ announced his departure from his previous agency and his new beginning at EDAM. The recruitment of WOODZ by EDAM, which boasts iconic artist IU in its roster, was enough to garner significant public attention.
Having debuted as part of the group UNIQ in 2014, and later rising to prominence as a member of project group X1 after placing fifth in the survival audition show 'Produce X', WOODZ has since established a solid musical foundation, showcasing diverse works as a solo artist.
As a multi-talented musician who contributes to lyrics, composition, and even the formation of music styles, WOODZ's musical anticipation only grew, earning him the titles of 'all-around musician' and 'genius musician'. With his signing, EDAM Entertainment also declared, "We will fully support WOODZ in demonstrating his versatility and potential as an all-around artist in music and various fields", heightening interest in his musical growth and future endeavors.
Nine months after joining EDAM Entertainment, WOODZ revealed the track 'Depth'. Released as a pre-release track before the release of his 5th mini-album 'We', 'Depth' showcased a fresh take from WOODZ, who had previously solidified his musical identity with a powerful rock style. The song, filled with the raw sentiment of WOODZ and carrying a message of resignation, surprisingly drew empathy with its warm acoustic performance.
Before performing 'Depth' at the concert, WOODZ explained, "I had moments where I questioned what more I wanted to do, and thought to myself 'I'm weaker than I thought.' I believe there are others who might feel this way right now. There are genuinely strong people and those who pretend to be strong. There are aspects about me that I can't easily share with others. But I believe it's necessary to reveal them to move forward."
He added, "This is a song that encapsulates my genuine emotions. Initially, it was a song of comfort for myself as I expressed my true feelings. However, there were people who were moved by the song and told me they felt better after listening to it. Therefore, I've come to appreciate this song even more", revealing his deep affection for the piece.
WOODZ's candid storytelling is indeed stirring enough to move many listeners. His performance of 'Depth' on stage, with every verse sincerely conveyed, was filled with authenticity.
Since joining EDAM Entertainment, WOODZ has expressed pride in being part of the same family as IU and actress Shin Se-kyung, while also revealing his firm resolve by stating, "I won't become anyone else". Moreover, he has expressed his ambition to carve his own path and become an artist that can forge a new aspect within EDAM Entertainment.
Through this concert, WOODZ clearly showcased his distinct musical domain and color. As an artist following in IU's footsteps at EDAM Entertainment, he has reaffirmed his existence and potential for future success.