Music
IU's Unjust Plagiarism Controversy: Blurred Lines Between Similarity and Copying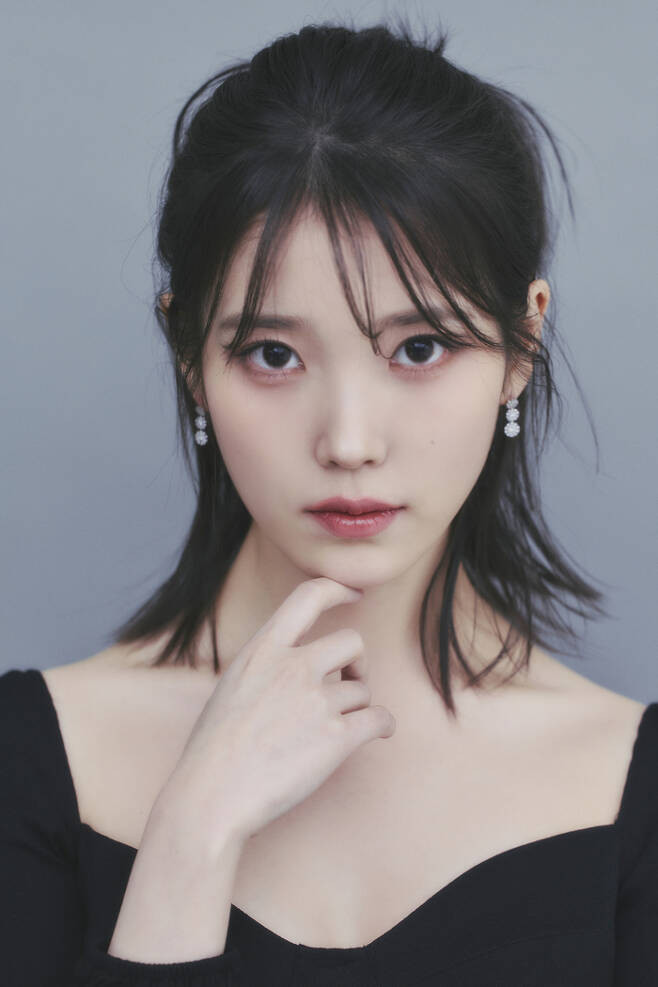 Musician and actress IU has been caught up in plagiarism controversy. Despite the weak evidence and somewhat forced claims, IU has had to bear the word 'plagiarism' for several days. Similarities in music and even plagiarism suspicions have existed for a long time. Recently, Yoo Hee-yeol was in the spotlight. Last year, a YouTuber raised suspicion, and despite the original creator stating that "from a musical analysis perspective, the melody and chord progression do not fit the category of plagiarism," he left the long-running 'Yoo Hee-yeol's Sketchbook'.
This is not only a problem in the Korean music industry. Pop star Ed Sheeran, who was sued for plagiarism, recently said he would quit music if deemed a plagiarist, calling it "truly insulting". He was acquitted after the trial and cleared his name, but he was deeply saddened that he could not attend his grandmother's funeral due to the incident, saying, "I can't turn back that time".
The arrow also pointed to IU, who is one of the top solo female singers and singer-songwriters in Korea. The person who reported the plagiarism was not the side of the author of the original song, but a general citizen, and the target was not the songwriter but the singer IU. Although it is possible through the exception clause of the Copyright Act, the situation itself is so forced that it is inevitable to talk about 'malicious defamation'.
Why did IU receive suspicion, and what is the boundary between similarity and plagiarism in music that debates and differences of opinion arise?
#How did IU, the singer, end up accused of plagiarism?
Person A filed a complaint with the Gangnam Police Station on the 8th, claiming that there are circumstances in which six songs, including IU's hit song 'Good Day' (2010), 'Boo', 'Marshmallow' (both 2009), 'Red Shoes' (2013), 'BBIBBI' (2018), and 'Celebrity' (2021), plagiarized the music of domestic and foreign artists. IU participated in the composition of 'Celebrity'.
Usually, copyright infringement is a complaint crime that only proceeds if the original copyright holder who suffered damage files a complaint, but this complainant is known to be a general citizen. However, the Copyright Act has a clause that 'In the case of infringing copyright and neighboring rights by duplicating, performing, broadcasting, exhibiting, distributing, renting, or creating a derivative work for the purpose of profit or habitually, it is not so'.
IU's agency EDAM Entertainment said on the 10th, "We have been aware for several months about the distribution of leaflets containing groundless rumors and plagiarism suspicion posts based on false facts related to IU. Based on the collected evidence, we filed a complaint and have been waiting for the progress of the investigation agency when we heard this news."
Subsequently, the songwriters stepped forward. Composer Lee Min-soo, who composed 'Good Day' and 'Red Shoes', said, "I did not work with reference to or considering other people's songs", and Lee Jong-hoon, who composed 'BBIBBI', drew the line, saying, "I did not plagiarize any other work. On the contrary, I was able to confirm uniqueness and individuality in terms of chord progression, song structure, and arrangement instrument composition".
In addition, Lee Min-soo said, "I hope not to leave a scar in the hearts of those who love IU, especially IU", and composer Lee Jong-hoon added, "Copyright is the domain of the composer, not the singer. Even if you sue or file a complaint, it is appropriate to do it to me, the composer".
Even the YouTuber who raised the plagiarism suspicion about Yoo Hee-yeol stated, "It's just at the level of feeling similar, and I think the person who raised this issue doesn't know anything about music", and "Even if it is plagiarism, IU is the victim who was reported, so why is it questionable to report to the victim, not the composer?"
Moreover, he pointed out, "The Copyright Law is a complaint crime, so it claims that IU has habitually profited from plagiarism, but IU should have habitually profited from plagiarism for 6 songs. IU has over 150 songs released, and even if the range is limited to 6 songs, there should be a circumstance that she conspired to plagiarize by directing different composers for each of the 6 songs, which is not a possible story."
While criticism poured out against the accuser, the agency said on the 12th, "We have confirmed the content of the complaint." "The complainant is not accusing the composers of plagiarism, but is only targeting IU." "The fact that an unrelated third party is unjustly accusing IU, the singer, is clearly aimed at damaging the artist's image."
They also emphasized, "We believe that the investigative agency will make a quick and wise judgment on this clearly wrong complaint, and will hold those who made indiscriminate accusations, including the complainant, responsible according to the results."
#Rampant Suspicions of Similarity, The Boundary of Plagiarism
The recent issues have revolved around Yoo Hee-yeol and IU, but many videos and posts exist when one searches for "plagiarism similarity" on social media. Most of these cut out similar parts from two songs, alternating their playback, and assert that plagiarism is suspected. With no clear standard for plagiarism, even songs with some similarity face rampant plagiarism suspicions.
An anonymous music critic argued, "The original author who suffered the damage knows best whether their song has been plagiarized. However, when a third party cuts out a specific similar part of the song, not the whole, and compares it without concrete evidence, the viewer tends to think it's plagiarism. Public opinion forms without a court decision. Then who should bear that damage?"
Up until the 1990s, there was a quantified standard that if eight bars of a song were identical, it was plagiarism. But that standard has disappeared. If you cleverly avoid those eight bars while composing a song, it rather encourages plagiarism. Since then, courts have considered substantial similarity, even considering the originality of the original song. If the similar part is a common melody, it's judged not to be plagiarism.
There aren't many cases that make it to court, as many are settled by mutual agreement. However, there are some representative court decisions. Among them, in 2006, MC Mong's "Letter to You" was judged to have plagiarized The The's "It's You," and in 2010, CNBLUE's "I'm a Loner" was judged not to have plagiarized Why Not's "Bluebird," both based on the originality of the similar melody sections.
An anonymous renowned composer stated, "Millions of songs are pouring out worldwide. It's a fact that it's difficult to create a melody line within limited chords without any similar parts. If you dissect a song and look for songs with similar parts, you can find hundreds."
Furthermore, "References exist in various artistic fields like photography and films. Music is no different. It's not right to claim plagiarism because the atmosphere is similar."
However, they added, "But whether a similar melody was created by coincidence while composing, or if it was blatantly used, it's actually somewhat noticeable. If you take a part from a certain song and carefully change it, it won't be noticeable," and "The difference between similarity and plagiarism is quite significant. But that's something that can only be left to one's conscience."