Music
YG's TREASURE Wraps Up Grand Asia Tour: 17 Cities, 40 Performances and A Spectacular Finale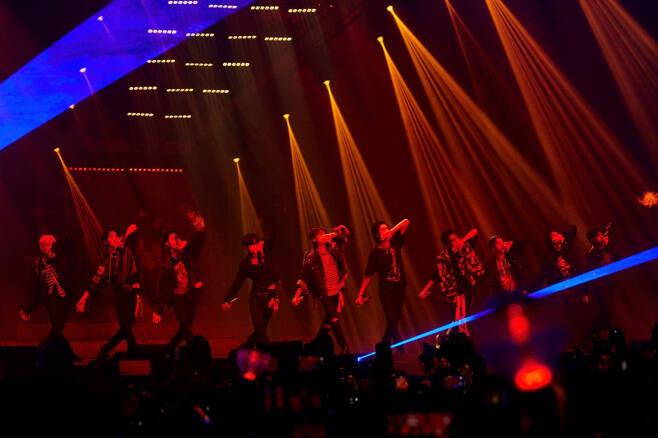 YG Entertainment's popular group, TREASURE, has successfully concluded their first-ever Asia tour, signaling an unstoppable run in 2023.
On the 20th, TREASURE held the final performance of the '2023 TREASURE TOUR [HELLO]' at the AsiaWorld-Expo in Hong Kong. Beginning in Korea in November 2022, the group traversed across Japan, Taiwan, Malaysia, Indonesia, Thailand, Singapore, the Philippines, China, and Hong Kong, culminating their energetic Asia tour in a grand finale.
Despite this being their first visit post-debut, the group boasted intense heat, marking sell-outs in all venues amidst fierce ticketing competition. Through this tour, TREASURE held 40 performances in 17 cities, mobilizing a total of 420,000 spectators, demonstrating their global popularity and influence.
According to insiders, TREASURE kicked off with a heart-pounding opening stage 'JIKJIN'. Following this, they kept the momentum with powerful hit tracks like 'BOY' and 'I LOVE YOU', relay performances of various units, cover songs, and encore stages for approximately 170 minutes, keeping their energy at an all-time high and delivering thrilling moments.
In particular, TREASURE's true value as 'performance artists' shone brilliantly as they interacted with fans worldwide. Members navigated powerfully across the stage, heating up the audience, and captivated eyes and ears with stable vocals despite demanding choreographies. Fans responded passionately, filling the concert hall with waves of blue light from their glow sticks.
As expected of a finale stage, the performance boasted a high-quality production filled with YG's concert know-how. The rich live band sound amplified the charm of TREASURE's performance, providing an overwhelming sensation. YG announced that the constantly changing lights, fireworks, and LEDs in tune with the music, along with various special effects, satisfied all senses.
Reflecting on their journey, TREASURE shared heartfelt emotions with their fans. The members said, "We will never forget the love and support sent by TREASURE MAKERS (fan club). TREASURE exists because of TREASURE MAKERS," adding, "Though the Asia tour has ended, it is not the end, but a new beginning. We will reveal what we are preparing for this year in a short period."
Meanwhile, TREASURE is set to appear in 'Water Bomb Nagoya 2023' in July. Also, they will take the main stage at 'SUMMER SONIC 2023', one of Japan's leading music festivals, in August.