Celebrity
Rookie K-Pop Idols Mashiho & Bang Ye Dam Leave Band TREASURE, Announcement Made By Management Agency YG Entertainment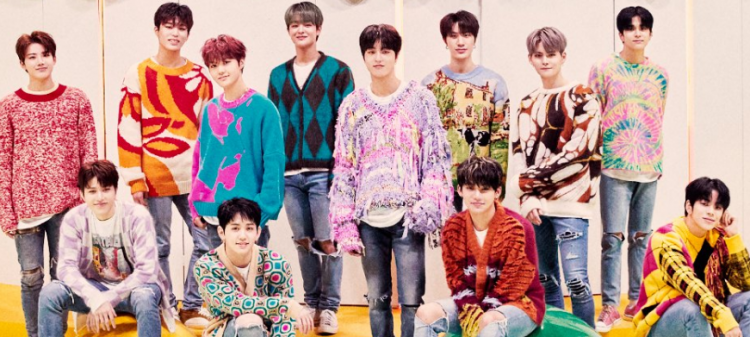 South Korean K-pop management agency YG Entertainment has made the official announcement that Mashiho and Bang Ye Dam are departing from the band TREASURE.
The agency shared a post on November 8, first thanking the official fandom of the band, known as TREASURE MAKER, for the love they have shown to the band, and second disclosing the future promotion plans regarding the K-pop group.
YG Entertainment shared that the band will regroup as a 10-member one with Junghwan, Jeongwoo, Haruto, Doyoung, Asahi, Jaehyuk, Junkyu, Yoshi, Jihoon, and Hyunsuk.
The agency revealed that after a serious and lengthy discussion, Mashiho and Bang Ye Dam had decided to terminate their exclusive contracts. It was because the former needed adequate recovery due to his health conditions and the latter wanted a proper environment to personally grow as a producer with unique and distinct characteristics.
The management company said that they were aware that many TREASURE MAKERs wished to see the now two ex-members return to promotions, for which YG also felt regretful as they had hoped to see the same as the two were with the band during the band's beginning.
The agency asked fans to send the two ex-band members their encouragement and support as this matter was among the most difficult of decisions for both Mashiho and Bang Ye Dam.
YG mentioned that they will continue to actively communicate with all the fans and do their best to support the activities of the band.
Incidentally, both Mashiho and Bang Ye Dam had been on hiatus from their band-related activities since May this year. Now, after nearly six months, the two have confirmed their official departure from TREASURE.
The agency's announcement comes over a month after TREASURE released theirmini-album "The Second Step: Chapter Two", excluding both Mashiho and Bang Ye Dam. At that time, YG Entertainment had cited "internal difficulties" due to the personal and health issues of both the members, leading to their absence from the band.
Meanwhile, the now 10-member band will be hosting their "Hello in Seoul" concert later this week on November 12-13.
Treasure is a South Korean-Japanese K-pop boy band, which was formed in 2019 by YG Entertainment via "Treasure Box" a reality-survival program hosted in 2018. The rookie group made its debut in 2020 with "The First Step: Chapter One", a single album that was the first in a tetralogy of albums that sold over one million copies collectively in just five months.