Music
K-Pop Acts BTOB, Taeyeon, Cravity, TREASURE, STAYC All Gear Up For February 2022 Comeback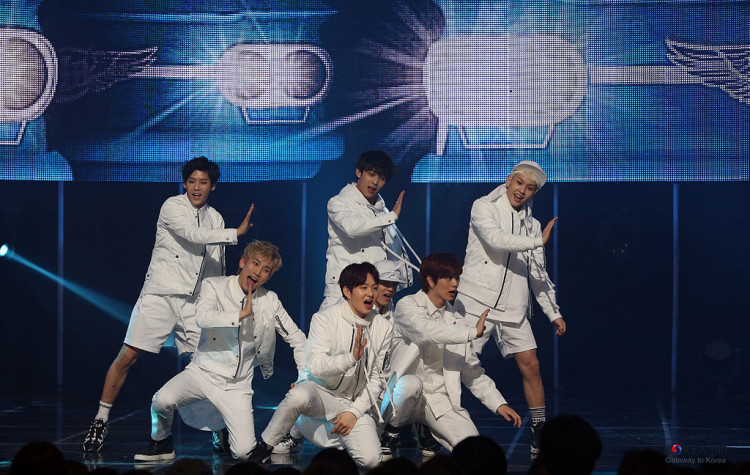 Girls' Generation's Taeyeon has shared the solo comeback schedule for her album "INVU". The name of the album stands for I envy you.
The mood sampler will be revealed on February 3 KST, while the image teasers will continue from February 4 through February 11.
CRAVITY has also shared their comeback schedule for "Liberty : In Our Cosmos". According to the recently shared schedule, the band will drop the tracklist on February 4 KST, and on February 22 KST they will release part 2 of their first album. The teaser poster released previously by CRAVITY indicated that the band could return with a vibrant, party concept.
TREASURE's Yedam, Asahi, Haruto, and Yoshi have shared more heartthrob bonus photos for "Jikjin" comeback. It is the title song, which talks about love's unstoppable instincts during youth.
In the new set of bonus title song concept photos, the members of the rookie boy group boast their charisma and effortless swag against a simple, gray backdrop.
TREASURE will be returning on February 15 at 6 PM KST with "The Second Step: Chapter One", their 1st mini album.
Incidentally, STAYC will also join the K-pop artists lineup for a February comeback. Media outlets reported on January 28 KST that the band will release a new album next month.
After "Stereotype", the band's previous EP album that was released last year in September, the February comeback will be the band's return after five months. Many look forward to STAYC stunning worldwide K-pop fans once again with their catchy and powerful tracks.
Meanwhile, Cube Entertainment confirmed on January 27 that BTOB will make their first full group comeback of 2022 soon.
The group will be releasing their comeback album in February 2022, though it has not been disclosed when exactly.
It will mark the first album, which will be released by the group, in approximately four years with all 6 members. The last time the band had promoted with a full group album was in 2018, in the month of June, with "This Is Us", their 11th mini album.
BTOB members started enlisting for their mandatory military service duties during 2018's second half. The leader of the K-pop group, Eunkwang, began his service in August 2018. Then, in 2021, the last two members of the group, Sungjae, and Hyunsik, officially returned after fulfilling their mandatory military duties in November.
Now, finally, BTOB will return as the full six-member group in just a few more days.