Celebrity
BTS at War with 'Sasaeng' Fans: From Privacy Breach to Unwanted Surprises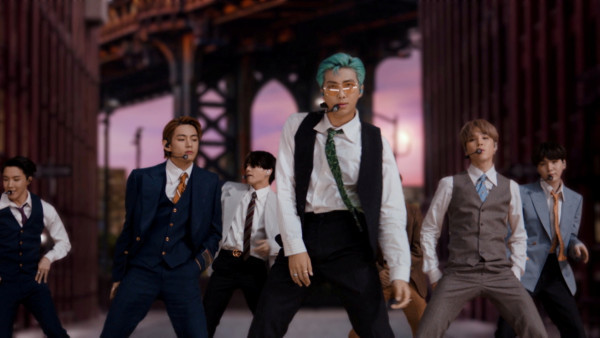 Even while taking a short break amidst their hectic schedules or fulfilling mandatory military duties, the members of the globally beloved K-pop group BTS can't seem to catch a break.
BTS, who are individually pursuing personal activities while completing their military duties, are subjected to extreme harassment from overzealous 'sasaeng' fans. These intrusive fans invade the members' privacy in distressing ways - from unauthorized searches of personal information to even tracking down their residences and sending delivery food. Shockingly, these fans even have cameras rolling when they run into BTS members in private locations. Recent allegations have even arisen that a military officer deserted his post to get a glimpse of a BTS member. BTS is clearly in a distressing situation due to these obsessive fans.
Over time, BTS has suffered multiple instances of privacy invasion. In the past, details as sensitive as a member's newly purchased apartment to intricate details of their personal financial status, such as loan details, were leaked. Conversations held in private during retreats were even publicly used as promotional material. Jungkook had his private life illegally exposed when footage of him vacationing with friends was captured on CCTV.
RM once expressed his discomfort by saying, "I appreciated the good times, but I didn't expect it to make the news. Next time, I will quietly visit a different temple." V also opened up about his distress when obsessive fans found out BTS's departure information and booked seats in the same airplane rows.
In response to this excessive invasion of privacy, Big Hit Music, the band's management company, has publicly stated, "After confirming matters related to CCTV leaks and unauthorized filming, we will take strong legal action against the leakage of personal information and the invasion of privacy."
However, BTS's privacy invasion issues continue to persist, even with the management's efforts. The members are grappling with these issues as these invasive fans resort to increasingly diverse and persistent tactics.
In March, RM fell victim to a personal information leak. According to the Korea Railroad Corporation (Korail), an employee tasked with IT development accessed RM's personal information unauthorizedly. From 2019, for nearly three years, the employee accessed detailed personal information like RM's train ticket information, home address, and cell phone number, which was confirmed through an audit. Upon this revelation, RM expressed his dismay and discomfort.
This time, problems have sprung up even during military service. As of April 19th, according to the military, a female nursing officer in her 20s is under investigation by the Ministry of National Defense for using a vaccination opportunity as a pretext to approach Jin, who is currently serving in the military. It was reported that a senior officer from the 28th Division went all the way to the 5th Division to administer a shot to Jin.
Jin, who is earnestly fulfilling his military duties since enlisting as the first member of BTS last December, has become the center of attention for becoming a platoon leader during his initial military training at the 5th Infantry Division. While military service is not an official BTS activity, the discipline required is quite strict. Jin had even expressed his desire to serve quietly to avoid the fan chaos that usually surrounds enlistments.
However, with this incident coming to light, Jin faces discomfort even within the military. The fact that this happened due to misguided fandom, independent of Jin's intentions, would understandably add to his distress. It's indeed an unexpected bolt out of the blue for Jin, who has been serving diligently as Kim Seokjin, not as BTS's Jin.
It's heartbreaking to see BTS, who sacrifice their private lives due to misguided fan love, even during their rest periods and after their military enlistment. Despite being international superstars who attract attention worldwide, they shouldn't have their personal lives invaded. Fans are also expressing concern. Measures to protect artists from privacy invasions and prevent recurrences are definitely needed.