Celebrity
TREASURE Reveals Debut Album Tracklist + Virtual Fan Signing Event For 'THE FIRST STEP: CHAPTER ONE'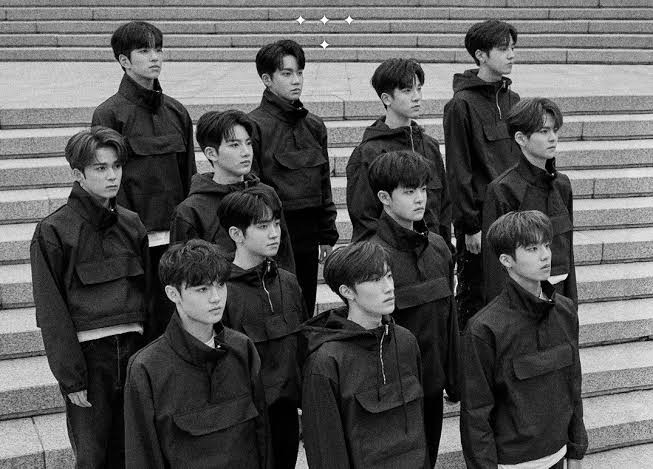 YG Entertainment fuels up their agency's upcoming debut boy band, TREASURE!
The twelve dashing lads of the forthcoming all-boy band, TREASURE, are preparing for their debut more than ever. The K-pop rookies set the expectations of their beloved Treasure Makers to the highest level as they unveiled the much-awaited details of their grand entrance.
On Thursday (July 29), TREASURE's handling management, YG Entertainment, released a "coming soon" poster of the rookie boy group revealing their debut album's title. Per Hellokpop, the group's first-ever album is entitled 'THE FIRST STEP: CHAPTER ONE.' The collection also comes with a sophisticated group photo containing the details of the album's exclusive items.
Furthermore, TREASURE gives prominence to 'THE FIRST STEP: CHAPTER ONE' tracklist that bottles up tracks titled 'Boy' and 'Come To Me,' Koreboo finds. The instrumental versions of the songs are also available in the physical album.
'THE FIRST STEP: CHAPTER ONE' is a collaborative effort of renowned YG producers, CHOICE37, Kim Kyung, ROVIN, HAE, Se.A and many more. Members of the upcoming boy band wrote some of the rap lines, namely Yoshi, Haruto, and Choi Hyun Suk.
The massive reveal of TREASURE excited the fans as their beloved idols' debut date is near to happening. All twelve boys will be putting a show for their grand entrance in the K-pop music scene on August 7 at precisely 6 P.M. KST.
To thank their supportive fans, YG Entertainment is holding an online fan signing event a week after its debut. The event is a way for the boys to show their love and gratefulness to their beloved Treasure Makers.
The mechanics are styled uniquely and thrillingly: TREASURE will personally choose thirty lucky winners from those who purchased the album on the Ktown4u website. The list of winners will be announced on August 12 at precisely 10 P.M.