Celebrity
TREASURE Releases First Set Of Debut Photos + Individual Member's Profile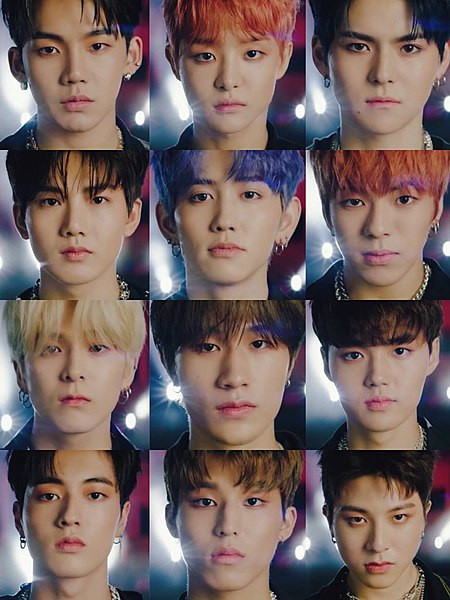 YG Entertainment releases TREASURE's first intro photos, and hearts of Treasure Makers (TREASURE's fandom) could not contain their excitement!
All twelve lads of YG Entertainment's forthcoming band, TREASURE, is gearing up their engines for their highly-anticipated advent on August 7: having that said, the group allows their fans to take a sneak peek of their debut photos.
On June 24 (Friday), YG Entertainment captured the fans' attention by introducing the first six out of the twelve lads. The K-pop rookies gave prominence to members of Junkyu, Hyun Suk, Jung Hwan, Haruto, Jihoon, and Jeong Woo.
According to Hellokpop, Junkyu, Jung Hwan, and Hyun Suk shine bright like a diamond in a light pink background while the remaining three sizzled in a blue one.
Hyun Suk
The first to mesmerized the Treasure Makers is the ever-handsome Choi Hyun Suk, best known as Hyun Suk. He is the eldest among the boys and is the appointed leader of TREASURE.
Junkyu
Junkyu followed Hyun Suk in releasing his first intro photo. Since YG's Treasure Box, he has already captivated many through his undoubtedly good heart and dashing façade.
View this post on Instagram
Jung Hwan
So Jungwan is one of TREASURE's crooner and is the band's youngest at fifteen. The "maknae" is set to wow Treasure Makers with his fascinating dancing moves.
Jihoon
The fourth intro poster belongs to Jihoon, who happens to be the second in command following Hyun Suk. He makes the group laugh and is known for regularly spreading good vibes to the Treasure Makers.
View this post on Instagram
Haruto
Second to the last is Haruto. He is TREASURE's skilled rapper and is one out of four Japanese members of the band.
Jeong Woo
Last but not the very least is Jeon Woo. He is best known for his fashionable looks, set to catch the fan's eye with his dancing and singing stunt.
According to Soompi, the forthcoming band was trained and formed thoroughly by YG Entertainment during the 'YG Treasure Box' show.
Stay tuned for the remaining members' intro photos!