Celebrity
TREASURE Releases Second Set Of Debut Photos + Individual Member's Profile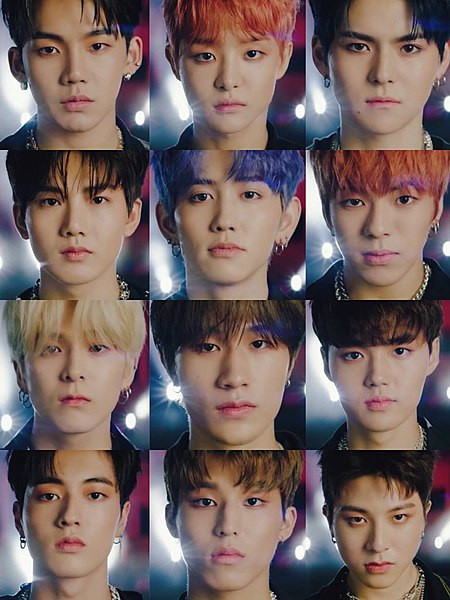 Buckle up Treasure Makers, TREASURE's second set of debut photos has been delivered!
With the fans going wild with YG Entertainment's release of their forthcoming band's first set of debut photos on July 24, the agency has revealed the remaining six members.
The upcoming 12-member group, TREASURE, continues to set the anticipation level for their anticipated debut this August 7. Per Hellokpop, the debut photos feature Asahi, Mashiho, Bang Ye dam on an orange background, and rookies' Jae Hyuk, Yoshi, and Doyoung on a pink one.
Mashiho
The first photo released is of Mashiho, a Japanese member of TREASURE who is set to captivate the fans' souls through his multi-talented skills. He is acclaimed as the band's "all-rounder," about his dancing, singing, and rapping skills.
Asahi
Asahi also hailed from Japan. He is one of the youngest members of TREASURE. The 18-year-old rookie is known for his visual and graphics skills, making him one of TREASURE's "visual assets." He also produced music at a very young age.
Bang Ye Dam
Bang Ye Dam is one of the band's most famous member, at the moment. He released his solo single on TREASURE's official Youtube channel called 'WAYO.' He is an experienced upcoming Korean idol with his long years of training. Bang Ye Dam is also the band's vocal prowess.
Yoshi
Yoshi inhabits the band's rapper's guild. He is one of TREASURE's Japanese members.
Jae Hyuk
The 19-year-old rookie is considered as the band's visual boss. His mesmerizing looks and fashion choice makes him one of TREASURE's promising members. He is known for his considerate personality towards his fellow band members.
Doyoung
Last on the list is Doyoung. He completes the list of the band's fashion gurus that best match his dancing moves.
In a previous report, TREASURE is set to put on a big show on August 7. Further details of the much-awaited debut are yet to be revealed. Stay tuned!