Celebrity
EXO's Kai Enlists Suddenly: K-pop Industry Faces Complex Scheduling Amid Ravi Controversy Fallout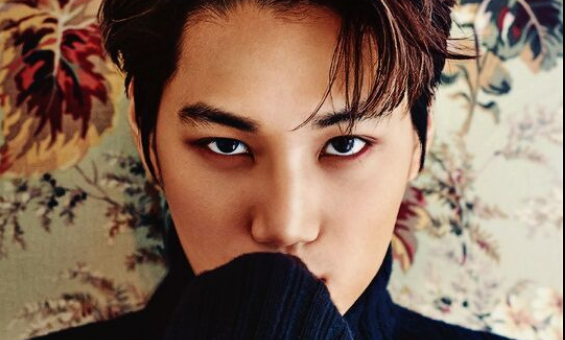 EXO member Kai (29, birth name Kim Jongin) has suddenly received a notice to enlist in the military, causing confusion in the K-pop industry.
On May 3rd, Kai's agency SM Entertainment announced on their fan community platform, "Kai was preparing for EXO's comeback this year but due to recent changes in the Military Manpower Administration regulations, he will enter the army training center on May 11th and serve as a social service worker after completing basic military training." The sudden notice came just a week before his enlistment.
EXO, the group Kai belongs to, had teased a full-group comeback this year to celebrate their 11th anniversary since debut. Last month, they held their first full-group fan meeting in over 4 years, raising the anticipation for their comeback.
However, Kai's unexpected enlistment news caught both EXO and their fans off guard. Kai held a live broadcast on his personal channel on the same day, tearfully expressing his disappointment as he had prepared a lot.
In response, a spokesperson from the Military Manpower Administration stated, "We regret that SM's official statement makes it seem like Kai's enlistment was suddenly decided." They clarified, "Kai's enlistment is not due to a sudden change in regulations. There have been no changes in the enlistment or conscription-related regulations since 2010."
The discrepancy between SM and the administration's views seems to have arisen from differing opinions on whether there were valid reasons for deferment.
Current regulations allow for a total of five deferments. Two of these can be for "other unavoidable reasons" (broadcast activities), while the remaining three must be for reasons such as illness or employment.
Some analysts suggest that the administration has started to apply the regulations more strictly in response to recent controversies surrounding rapper Ravi and other celebrities accused of military service evasion.
As K-pop stars born in 1994, like Kai, face the same criteria, concerns regarding military service issues are deepening. Notable celebrities born in 1994 who are due to enlist include actors Kang Tae Oh and Song Kang, GOT7's Jinyoung, and BTS's RM. Jinyoung's enlistment has been confirmed for May 8th.
On May 5th, RM shared his thoughts about his upcoming enlistment on the fan community Weverse, saying, "Honestly, I'm curious and scared about what it will be like after I return."
An industry insider commented, "We know that generally, a total of five enlistment deferments are possible if there's a purpose related to entertainment activities." They added, "The atmosphere has changed significantly since the Ravi incident."
They explained, "Not only the artists born in 1994 but also those who have already used both of their deferments for entertainment purposes may face difficulties in postponing their enlistment."
The insider also mentioned, "Due to Kai's sudden enlistment, boy group agencies are now facing increased challenges in managing their scheduled activities and planning for future events."