Music
iKON Announces 'Take Off' Album Release on May 4, Kicking Off Comeback and World Tour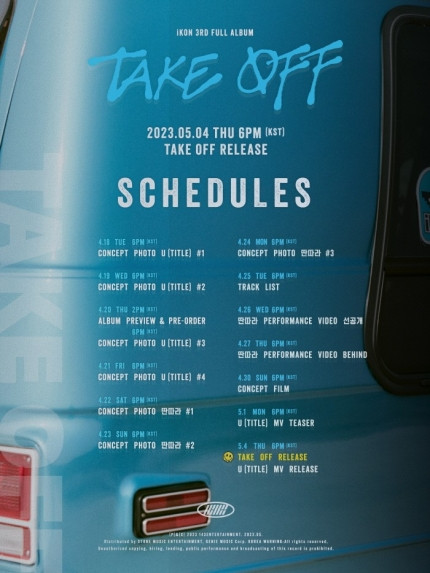 iKON is set to return after a year with a powerful new album.
On April 17, 143 Entertainment revealed iKON's third full-length album "Take Off" scheduler, announcing their comeback on May 4.
This marks iKON's first comeback since their May mini album 'Flashback' last year.
Notably, this is their first full-length album in over five years and three months since "Return" in January 2018, and their first album release since transferring to 143 Entertainment this year.
Starting today, iKON will be releasing various teaser contents, including "Concept Photo U," building up the atmosphere for their comeback with their full-length album.
Meanwhile, iKON will be holding the first concert of their "2023 iKON World Tour Take Off" at Jangchung Gymnasium in Seoul on May 5 and 6.