Music
IKON Alert: The Group Receives Tremendous Support From Fans Worldwide On Weverse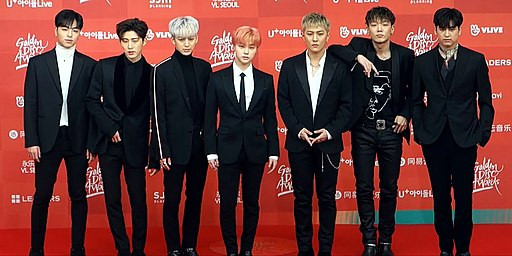 iKON became the 2nd YG Group that joined the global fan community platform Weverse. Weverse is a Korean mobile app and web platform created by South Korean entertainment company Hybe Corporation launched in 2019.
It is the official fan community where fans and artists interact. Weverse is attracting more idol groups and gradually increasing its roster.
The platform started only with the groups BTS and TXT, and slowly took 22 other artists under their wings, according to Pinkvilla. Weverse now has a mixture of groups and solo artists.
One of the latest additions to the Weverse family is the famous boy group iKON. On June 21, YG Entertainment revealed that iKON started a fan community on Weverse and conveyed the group's gratitude.
The boy band iKON is the second group from YG Entertainment to join Weverse, following the South Korean K-pop boy band TREASURE. iKON also revealed that they would release a video celebrating the opening of their fan community on Weverse along with episodes 3 and 4 of the behind-the-scenes content from Mnet's 'Kingdom: Legendary War.'
'Kingdom: Legendary War' is a television program that aired on Mnet. The boy group will continue to share unreleased photos and videos through Weverse.
iKON is composed of 6 members, namely, Bobby, Jinhwan, Ju-ne, Yunhyeong, Donghyuk, and Chanwoo.
Previously, YG Entertainment announced their plans to strengthen their strategic partnership with HYBE - formerly known as Big Hit Entertainment, and also with Weverse Company.
"While establishing an innovative model that can provide new experiences to fans, our vision is to use the global power our agency's artists have to expand their influence," YG Entertainment said.
On the other hand, iKON released the digital single 'Why, Why, Why' on March 3, 2021. The boy group had numerous fans turning their heads with a stunning new performance of their single.
In an interview, iKON's Kim Donghyuk shared how the song is about lovers who break up and who try to understand the separation while also accepting it. In addition, the boy group recently participated in Mnet's idol competition program 'Kingdom: Legendary War.'