Celebrity
More Than 20 K-Pop Artists Test Covid-19 Positive This Week, Including iKON, Kep1er, The Boyz Members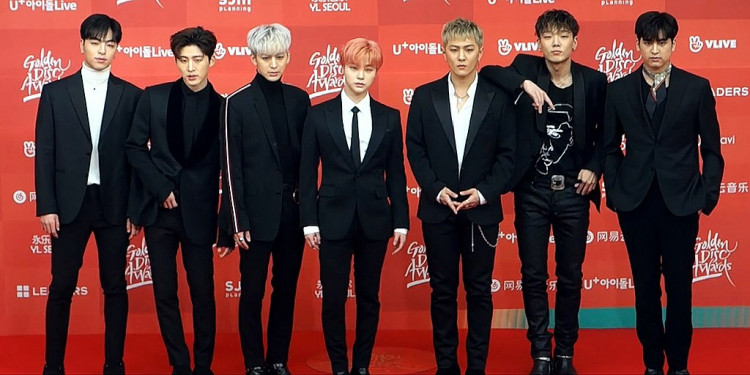 The week has proven to be a concerning time in the K-Pop industry, as there has been a rise in the number of artists who have been diagnosed with Covid-19.
At present, over 20 K-pop idols have tested positive for Covid-19, which has also been worrying fans and netizens.
EPEX members Jeff, A-Min, and Wish tested COVID-19 positive on January 19. The news was confirmed by C9 Entertainment, the group's agency. After this, entertainment company Label SJ confirmed that their artist Eunhyuk from Super Junior tested positive for the virus.
Numerous K-pop artists with YG Entertainment were revealed to be COVID-19 positive on January 23 including iKON members Donghyuk, Yunhyeong, and Jinhwan. Lee Seung Hoon of WINNER used a self-testing kit and got a positive result on January 24.
On January 24, Eric of The Boyz tested COVID-19 positive. Earlier, the band's agency IST Entertainment had released official statements that members Hyunjae and Younghoon had also tested positive for COVID-19.
Furthermore, another member of iKON, Koo Jun Hoe, as well as another of YG Entertainment's artists, Yoshi of TREASURE was also confirmed to be positive for the virus.
The members of the K-pop group WEi, including Kang Seok Hwa, Yoo Yong Ha, and Kim Dong Han, took PCR tests on January 25, and the next day the results came out as positive.
K-pop soloist Hyolyn was also revealed to have tested positive for COVID-19 this week after the artist's agency Bridge released an official statement about the same.
On January 27, Chanwaoo of iKON and Mashiho, Junkyu, and Hyunsuk have all been declared to be COVID-19 positive despite being double vaccinated.
Earlier today, Youngeun and Chaehyun of Kep1er were also confirmed positive for the virus, Wake One Entertainment, the group's agency stated, while also mentioning the artists were fully vaccinated.
Jaehee of Weeekly and Kwon Eun Bi, the former member of IZ*ONE, have also got positive test results for COVID-19.
With all the news of so many K-pop artists falling ill with COVID-19 this week, netizens, particularly fans, have been showing concern and showering get well wishes to their beloved idols.
Some are also asking that what has been going on lately as there are so many K-pop idols catching the COVID-19 virus at present. Fans are also concerned because a lot of the singers were in the middle of their comeback promotions.