Celebrity
Why Did They Cast IU? Because She's IU: Singer and Actress Continues to Shine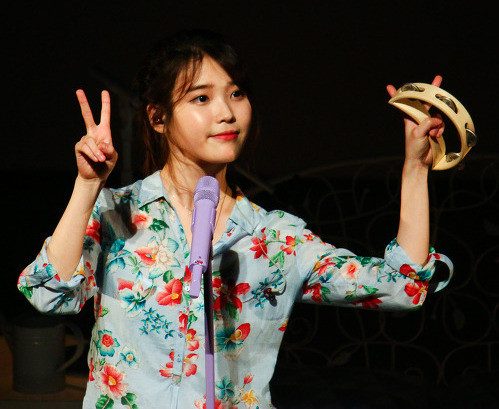 IU's second commercial film, "Dream," is set to premiere in April. When asked why he cast IU as the lead actress in "Dream," director Lee Byung-heon, who gathered 10 million viewers with his film "Extreme Job," replied, "Why did I cast IU? Because she's IU." The director added that it was not him who chose IU, but rather IU who chose him. Although the remark was met with laughter, it was not a simple joke.
In "Dream," IU plays the role of a soulless PD named Somin, matching her on-screen chemistry with Park Seo-joon. Although the release of "Dream" was delayed, IU filmed it before "Broker." Technically, it is her first commercial film. IU began her acting career in 2011 with the KBS2 drama "Dream High" and appeared in the independent films "Persona" and "A Place with No One" in 2019. The reason for her securing a lead role in a commercial film is simple: IU's casting itself creates buzz, and she is a guarantee for attracting public attention and ensuring box office success.
From singer to actress and back to singer, IU continues to thrive in both fields, establishing herself as a versatile entertainer and a brand of her own. Her agency, EDAM Entertainment, was founded for, by, and around IU. According to a Kakao Entertainment official, EDAM's establishment was prompted by IU's request to take on new challenges. The creation of a subsidiary dedicated to managing a single entertainer reflects Kakao Entertainment's recognition of her brand power. Currently, EDAM also represents actress Shin Se-kyung and singer WOODZ.
Debuting as a singer at the age of 15 in 2008 , IU has released a string of hits, including "Good Day," "You and I," "Friday," and "Celebrity." Since 2011, she has been acting in various TV dramas such as "Dream High," "The Best Lee Soon-shin," "Producer," "Moon Lovers: Scarlet Heart Ryeo," "My Mister," and "Hotel Del Luna," showcasing her talent in romantic comedies and dramas across different genres.
IU's brand power is also evident in the advertising industry, where she is in high demand. HiteJinro's Chamisul has featured IU as their model for nine years, making her the longest-serving model in the alcohol industry. Gwangdong Pharmaceutical's Jeju Samdasoo water brand, which typically changes models every year, has retained IU for three consecutive years. Industry insiders believe IU is likely to continue as the face of Jeju Samdasoo for a fourth year. The brand's market share reportedly increased even in the saturated bottled water market after IU became their model. In addition, IU has participated in advertising campaigns for various brands such as Pepsi, Woori Bank, J.ESTINA, and Gucci.
Cultural critic Kim Do-heon believes IU's brand power lies in her identity as a singer-songwriter and an artist. "Her consistent release of autobiographical music and her unique musical world, rather than simply following market trends or capitalizing on them, are the main reasons why she is sought after in the cultural industry," he said.
Kim Do-heon also commented, "IU has accumulated enough acting experience in dramas and films and has proven her abilities by appearing in experimental films such as 'Persona' and 'Broker.' Casting her in 'Dream' is not an exaggeration at all." He added that her appeal to a wide range of age groups, from 20s-30s to 50s-60s, contributes to her widespread popularity and success, making her a star who transcends generations.
"Dream" tells the story of a former soccer player, Hong Dae (played by Park Seo-joon), and a passionless PD, Somin (played by IU), as they team up with a group of homeless national team players to pursue an impossible dream. The film is set to be released on April 26th.
IU's multifaceted talents and her ability to connect with fans across generations have undoubtedly contributed to her remarkable achievements in both the music and film industries. As she continues to take on new challenges and excel in various fields, IU remains a powerful and influential figure in the world of entertainment.