Celebrity
4th-Gen K-pop Queens ITZY Dazzle in Fashion Magazines, Proving There's No 'Visual Hole'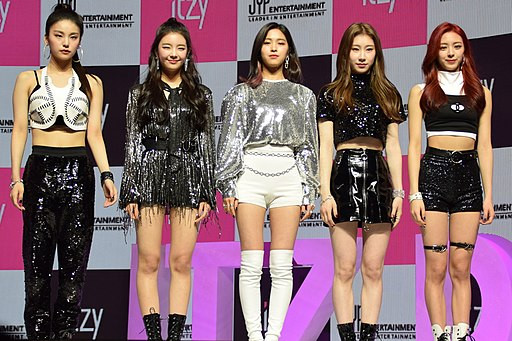 ITZY, the "4th-Gen Queens of K-pop," continue to make waves not only in the music industry but also in the world of fashion.
ITZY Members Shine Individually in Top Fashion Magazines' April Issues In March, ITZY members Yeji, Lia, Ryujin, Chaeryeong, and Yuna surprised fans by individually gracing the covers of April issues for various top fashion magazines. Each member showcased their unique charm and style, proving there's no 'visual hole' in the group.
Yeji, the group's leader and main dancer, traded her usual cat-like appearance for a darker, urban look in W Korea, complete with smokey makeup and pigtails. Lia, the main singer, exhibited an innocent, classic vibe against a backdrop of warm sunshine while wearing a white shirt and denim fashion for ELLE Korea.
Ryujin, the main rapper and center of the group, opted for a sophisticated and cool aesthetic in Vogue Korea's April issue, featuring bold sunglasses and long nail art. Chaeryeong captivated fans with her princess-like aura in Marie Claire, perfectly complementing the spring season. The youngest member, Yuna, displayed her superior physique and goddess-like appearance in Cosmopolitan, with her expressions and allure changing according to her outfits and concepts.
Fans can find interviews, pictorials, and personal stories of the five ITZY members in offline bookstores and each magazine's official social media channels.
ITZY Headlines 'Head In The Clouds New York' Festival In addition to their influence in the fashion world, ITZY's popularity continues to soar both domestically and internationally. The group was recently announced as the headliner for "Head In The Clouds New York," taking place on May 20 (local time) in the US.
With all seats sold out for their eight-city US leg of their first world tour, "CHECKMATE," anticipation is high for the "K-pop representative performers" at the upcoming music event. Before heading to New York, ITZY will complete the Asian leg of their world tour with a concert in Bangkok, Thailand on April 8.