TV
Kep1er Performs On Famous Hits By BTS, NCT, ITZY, Girls' Generation, aespa on 'Weekly Idol'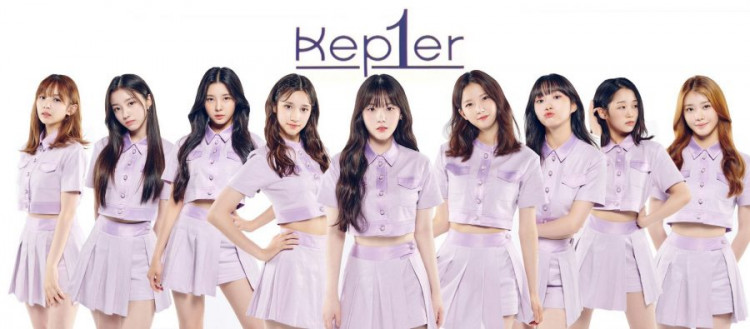 Rookie girls' group Kep1er, who made their debut last year, demonstrated their diverse talents on the most recent episode of the MBC every1variety show "Weekly Idol".
The "Girls Planet 999" band made an appearance as guests on the latest episode on February 2 and gave a performance of their debut song "WA DA DA". The girls also played various fun and interesting games with show hosts Kwanghee and Minhyuk of MONSTA X, the latter had filled in as a special MC in place for Super Junior's Eunhyuk.
The nine-member girls' group prepared a dance cover of "The Boys", an iconic hit by Girls' Generation, for the "Weekly Playlist" signature segment of the program.
The members of Kep1er also played a game where they were divided into teams and had to guess the track that was playing, after listening to it for just half a second. On guessing the song correctly, the participants also had to dance to a snippet of the song to get points for the right answer.
The team comprising Sakamoto Mashiro, Seo Young Eun, and Kim Da Yeon obtained points for correctly guessing and dancing to "LOCO", the latest title song by ITZY.
The girls of Kep1er also showed their dancing skills by smoothly showing the choreography for "Kick It", the hit song by NCT 127.
The same team also rightly guessed the recent remake of aespa's S.E.S.'s "Dreams Come True". However, because Kim Da Yeon only knew the dance steps for the first part of the chorus, the other Kep1er members got the chance to steal their points by grooving to the track.
While the team of Ezaki Hikaru, Shen Xiao Ting, and Kang Ye Seo correctly guessed BTS's "Dynamite," they did not know the choreography of the chorus, so the other team stepped into to dance instead.
During the show, Ezaki Hikaru also showed off her rapping skills by doing a small cover of NCT U's "Misfit."
Seo Young Eun and Kim Chae Yeonalso presented their vocals by singing a snippet together of the hit song "8282" by Davichi.
Huening Bahiyyih did a dance cover of "XOXO", a song by Jeon Somi that was released online prior to the episode being aired.
You can also check out Kep1er's performance of their song "WA DA DA" below!
You can see the full episode of "Weekly Idol", complete with subtitles in English, here.