Celebrity
aespa Karina's Airport Photos Spark Controversy Over Her Appearance
aespa Karina has been in the spotlight once again, after recent airport photos circulated online, highlighting her chin and nose. While many praised the K-pop idol's beauty and small face, others speculated that she had undergone plastic surgery to achieve her current look. MYs, or aespa's fans, were quick to come to Karina's defense, pointing out her natural features and sharing pre-debut photos.
aespa Karina's Stunning Airport Photos
Karina and her aespa bandmates arrived at Gimpo International Airport on March 20, after completing their schedule in Japan. Fans and journalists shared photos of the members on various social media platforms, with Karina receiving particular attention for her stunning visuals.
230320 수고했도다
#카리나 #Karina #에스파 #aespa pic.twitter.com/lVxvTSxXFb — Just (@just_0411) March 20, 2023
Despite wearing a casual outfit of a black leather jacket and ball cap, Karina exuded an aura of chic elegance that impressed many. Her small face was also a topic of discussion, with some fans marveling at the size of her AirPods Pro in comparison.
Controversy Over Karina's Appearance
While Karina's photos garnered admiration from many, some netizens speculated that she had undergone plastic surgery to achieve her current appearance. Specifically, rumors spread that she had undergone chin and nose surgery to enhance her features.
MYs quickly came to Karina's defense, sharing pre-debut photos that showed she had always had a high nose bridge and a small, "quail egg" face. Fans also noted that her features were likely due to genetics, and that any changes in her appearance were due to weight loss rather than surgery.
MYs Defend Karina Against Plastic Surgery Accusations
Many MYs took to online forums to defend Karina against the plastic surgery accusations. They shared photos of the idol from her pre-debut days, pointing out her high nose bridge and small face, which they claimed were natural.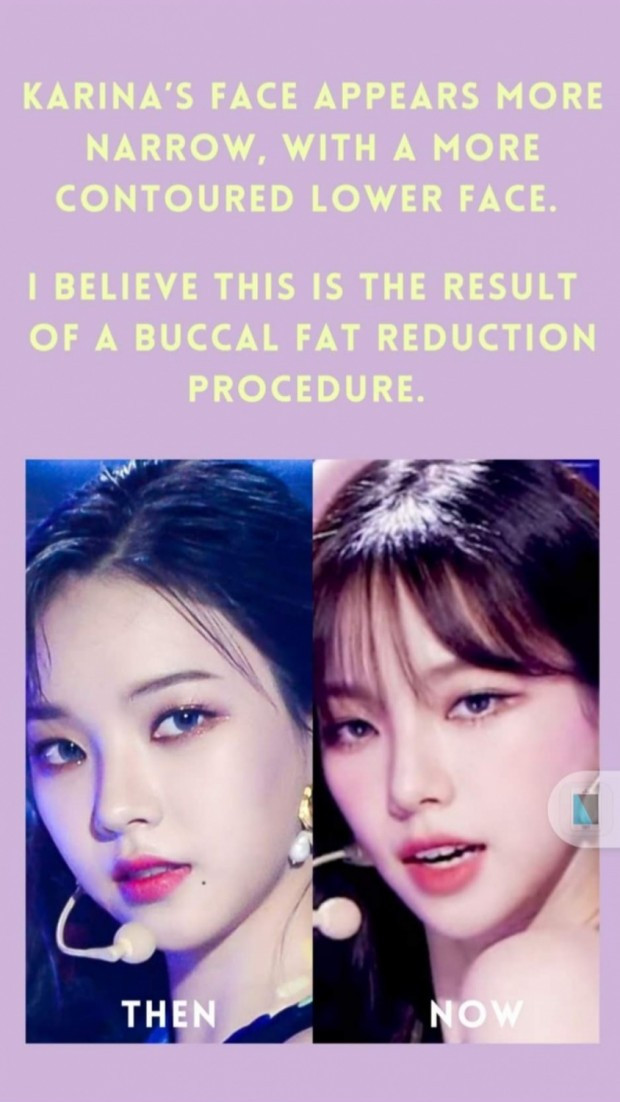 Some fans also noted that plastic surgery was not the only way to achieve the look that Karina had, and that weight loss could also play a significant role in enhancing one's features. They emphasized that Karina's appearance had always been impressive, and that her recent photos were a testament to her natural beauty.
aespa Karina's recent airport photos have once again sparked controversy over her appearance. While some netizens have speculated that she underwent plastic surgery, MYs have come to her defense, pointing out her natural features and pre-debut photos. Regardless of the rumors, Karina's small face and high nose bridge have become iconic features that continue to captivate fans around the world.