Celebrity
Aespa All Set To Create History A First K-Pop Act To Perform At New York's Governors Ball Festival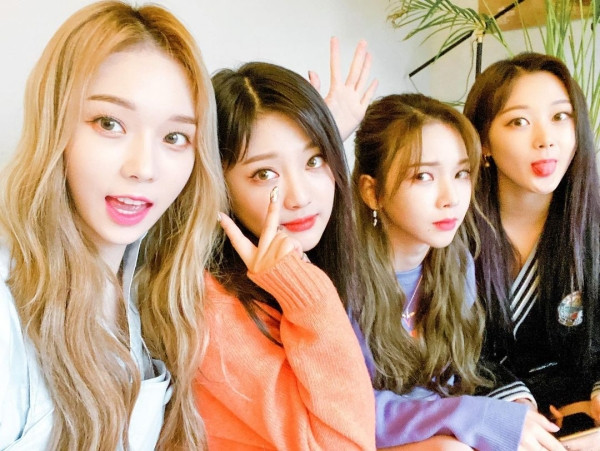 K-pop girls' band aespa is all ready to make history by becoming the first Korean musical act to perform at the 2023 Governors Ball festival in New York in June.
The Korean band will perform on the Main Stage of the prestigious festival. Other artists who are going to grace the stage include Kendrick Lamar, ODESZA, and Lizzo.
Talking about being chosen to perform at the event, aespa
Aespa said that they were super psyched to perform at the Governors Ball. The members added that they could not wait to see their New York fans as well as have an awesome time at the festival. They also ensured to bring a wonderful performance and told fans that they will have fun with everything that they have got.
The Governors Ball will take place from Friday, June 9 to Sunday, June 11 at Flushing Meadows, and the K-pop will take to the stage on Saturday, June 10.
Incidentally, aespa made its debut in the US festival circuit last year with a performance at Coachella, where they rocked on the Main Stage. In July 2022, the band dropped "Girls - The 2nd Mini Album", which made its debut on the No. 1 spot on Billboard's Top Album Sales chart, which proved their popularity worldwide.
In other news, the girls' band will premiere their first VR concert at the South by Southwest festival (SXSW) in Kwangya this year, where the girls and their æ-counterparts will be seen in the 20 minutes long VR experience.
Recently, AmazeVR, a VR concert production, and distribution company made the announcement that the aespa VR Concert at Kwangya was selected for the SXSW festival, which will take place in March 2023 in Austin, Texas
Kwangya is a lawless, infinite virtual space that features in aespa's agency as well as its lore.
A diverse selection of songs by aespa, including "Black Mamba", their debut single, will feature during the concert. According to reports, shooting has been completed, and now the final production of the show is taking place.
Aespa, comprising four members, namely Winter, Giselle, Karina, and Ningning, was formed by SM Entertainment and made its debut on November 17, 2020.
The band's name, Aespa, is a combination of the English initials "avatar" and "experience" respectively, with the English word aspect used to denote two sides to express the concept of meeting another self and experiencing the new world.