Celebrity
STAYC Reveals How They Approach Live Performances, Talks About Band's Identity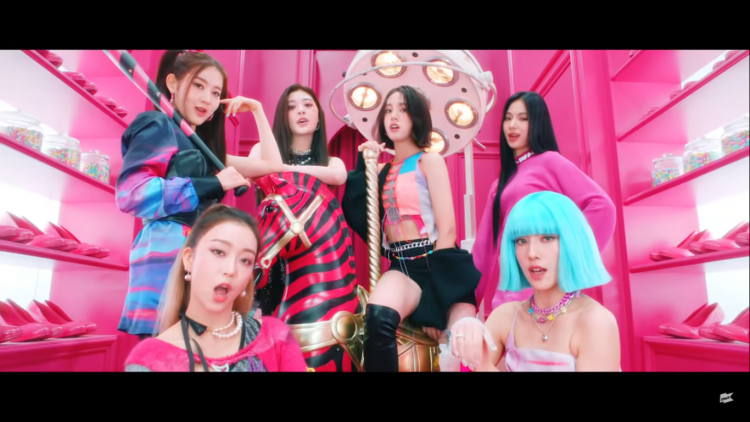 K-Pop girls group STAYC recently sat down for an interview to accompany their photoshoot for the new issue of Single magazine. The members talked at length about the band's identity their approach to live performances and practices, as well as their future direction.
Member Yoon mentioned that she occasionally looks up their cover of "Way To Go" by Girls' Generation that they did at the start of their career for an end-of-the-year performance for "Music Bank". She added that it feels like springing up their energy at that time.
The singer said that though it is a pretty old performance, someone recently left a comment on it saying that just watching it gave them strength so they periodically look for it when they run out of energy. According to her, it is touching that there are still many fans who search for that performance.
Co-band member Sieun revealed how the band takes an approach to their live performances, mentioning that she always keeps in mind the whole situation can't always be good.
She added that the group perform live for most of their performances and to courageously deal with that kind of ambiance, they give priority to connecting with the live audience. Therefore, while practicing, they make the song, the gestures, and the choreography completely their own.
Sieun disclosed that everything has to be down pat to the point where the whole performance will come out automatically, even in the face of unexpected situations, so that they can focus on the atmosphere of the live performance wholeheartedly.
Isa added her own points to the explanation shared by Sieun, saying that the iron rule of the group is that what is more important than the amount of time they practice, is to do it properly one time.
As per Isa, even if they are not on stage, their practices are never halfhearted. Therefore, if they go on stage in poor condition to perform live, no matter how poorly the band does, the image they practiced will still appear.
The leader of the band Sumi revealed that what they pursue and are best at is conveying a hopeful message and bright energy. In fact, they have captured this vibe perfectly in their upcoming album to the point where fans and the audience can say that their new track is the identity of STAYC.