Celebrity
All Seven BTS Members Have Now Earned Solo Hits On Billboard Hot 100 Chart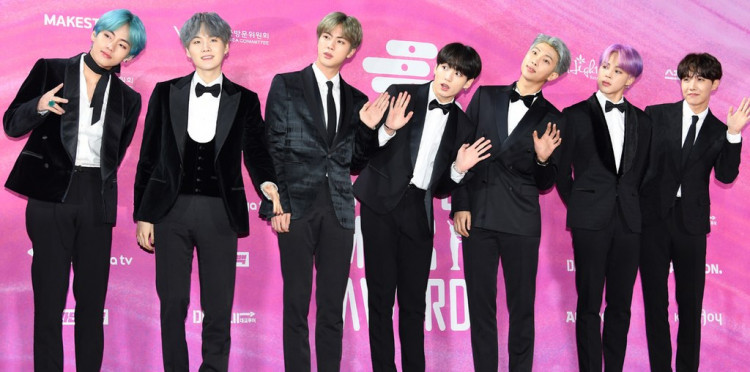 All the seven Bangtan Boys have not earned solo hits on the Hot 100 chart by Billboard, with Jimin's new song "Vibe", a collaboration with Taeyang of BIGBANG, featuring at #76 on the latest chart dated January 28.
"Vibe," which was dropped on January 13 through THE BLACK LABEL/Interscope Records, opened with 4.2 million official streams and had 20,000 download sales in the USA in the week ending Jan. 19, as per Luminate. The song also makes its debut in the top 10 on the Global Excl. U.S. survey by Billboard, on #2 on the all-genre Digital Song Sales chart, and at #1 on World Digital Song Sales.
With this achievement, Jimin now joins fellow band members Jungkook, V, J-Hope, RM, SUGA, and Jin in scoring a hit in the HOT 100 individually, outside BTS.
Meanwhile, the band has in itself charted 26 tracks on the Hot 100 chart between 2017-2022, including ten top 10s and six No. 1s, including "My Universe," with Coldplay in 2021, "Permission To Dance" in 2021, "Butter" in 2021, "Life Goes On" in 2020, "Savage Love (Laxed - Siren Beat)," with Jason Derulo and Jawsh 685 in 2020, and "Dynamite" in 2020.
J-Hope was the first band member to earn a solo hit on the Billboard Hot 100 with his "Chicken Noodle Soup," song featuring Becky G, which made its debut and peaked at #81 in October 2019.
All the members have had 12 solo entries so far, of which SUGA and Hobi, as J-Hope is called adoringly, have 3 songs each, making half of the tally between them.
The Bangtan Boys made its first appearance on the Billboard chart in 2013 with "No More Dreams" debuting at #14 on World Digital Song Sales. Since then, BTS has smashed various records, including scoring the most number of top 10 debuts among bands, tallying at nine.
BTS scored its six Hot 100 songs until now in just over a year and a month during 2020-21, making it the fastest such accumulation of six since The Beatles scored the same number over a year and two weeks in 1964-66.
With their achievements, the Bangtan Boys is in the league of other iconic elite bands, with at least three members, such as The Beatles, Eagles, Fleetwood Mac, Genesis, Migos, New Edition, and New Kids on the Block.