Celebrity
Jimin Steals Show At Dior During Paris Fashion Week, David Beckham Posts A Photo With The BTS Superstar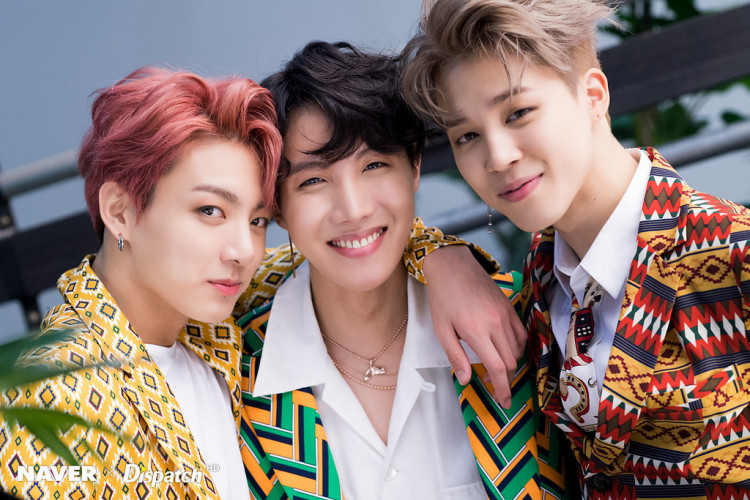 The newly appointed global ambassador of French fashion giant Dior, Jimin drew a massive crowd, comprising thousands of fans, at the Place de Concorde in Paris, ahead of the brand's fashion show.
The Korean superstar was joined by his BTS bandmate J-Hope while attending Kim Jones of Dior's show of his latest collection. Incidentally, Hobi also attended the Louis Vuitton show on Thursday, the Bangtan Boys have been brand ambassadors of the Haute couture brand.
The front row, which had other global celebrities like Robert Pattison, Eddie Redmayne, J-Balvin, and Naomi Campbell, was made even more electrifying with the presence of Mochi and Hobi.
J-Balvin was seen talking to both the BTS members at their seats and called himself a fan of the mega K-pop band. When reporters asked him if there could ever be a partnership with himself and the group or solo members of BTS, the Colombian rapper seemed all up with the idea saying that he has met them before and that they are great, so he would love to collaborate and why not.
The South American star mentioned that BTS was doing amazing and he could see how their mood is going up and how it is about having a global reach. Furthermore, since people worldwide are connecting with the music of BTS, therefore they are doing the right thing, J-Balvin added.
During the event, J-Hope was seen talking to V, the scion of LVMH and CEO of Tag Heuer, through an interpreter. Hobi also informed reporters that after the previous day's Louis Vuitton show, he tried to catch up on his sleep.
Meanwhile, David Beckham created a further furor on social media by posting a photo on his Instagram stories where he was standing with Jimin, who was seen right in the middle of the soccer megastar, and his 17-year-old son.
Meanwhile, Jimin wore an oversize suit in grey with a beige turtleneck to the prestigious event. He paired a pair of big lace-up boots in a perfectly matching shade with the attire from Dior. The K-pop idol wore his jet-black hair parted in the middle, giving a very playful look.
K-pop dominated the shows this week, with scores of fans turning up for J-Hope at the Louis Vuitton show at the Louvre as well as for Big Bang's Taeyang for the Givenchy show.