Celebrity
BTS Jin's Military Training Camp Reveals Photo Of The K-Pop Idol Learning To Throw A Hand Grenade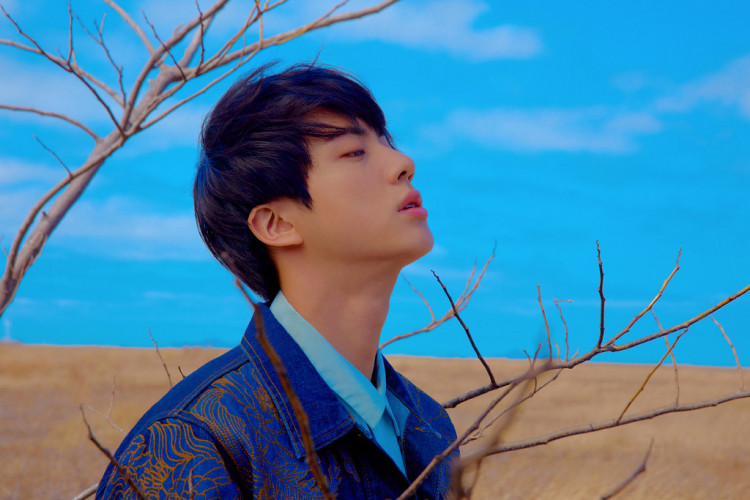 The military camp, where K-pop idol and BTS member Jin is currently undergoing his training, has released a few photos of him. In the pictures, the "Super Tuna" singer can be seen undergoing detailed military training.
The Yeoncheon Military Training Center, which belongs to the 5th Division of the ROK Army, revealed some on-site pictures on January 6 of new recruits going through outdoor training sessions.
The training sessions include CBR defense training, indicating Chemical, Biological, Radiological, and Nuclear training as well as hand grenade training.
Jin, who is also going along with his basic training at the Yeoncheon Training Center, was seen in the set of newly released photos. In one picture, Jin can be seen washing his face off with water, with the help of another soldier, after going through his CBR training.
In another picture, the "Worldwide Handsome" singer has been captured on camera from the back as he is in the middle of launching a hand grenade at a target.
Jin is expected to complete his military training and get discharged from his compulsory military service on June 12, 2024.
Meanwhile, the highlight of the new photos was a badge on Jin's shoulder. Excited and eagle-eyed fans were quick to notice that the badge read " Company Commander of Trainees". The ARMY could not contain its join as they took to online communities and social media platforms to exclaim that they were so proud that Jin had already become the head of a military company.
Meanwhile, Big Hit Music, which is the management agency of BTS, recently released a statement for the fans, encouraging them to post messages for Jin through an official hashtag on Weverse and not flood the training center with gifts.
Through the statement, the agency said that the BTS singer was stationed at a military training center that was designated especially for training purposes and had other regular military personnel.
Therefore, if a huge number of gifts or letters from fans would reach the center, all at once, then they would be easily lost. Therefore, Big Hit asked fans to stop posting anything by mail. The agency also assured the fans that they will ensure that Jin can personally see all the warm and kind messages that the ARMY leaves on Weverse with the hashtag #DearJinFromArmy.