Celebrity
RM Says BTS Does Not Entirely Represent Who He Is, Wonders If It Was Right Decision To Join The K-Pop Group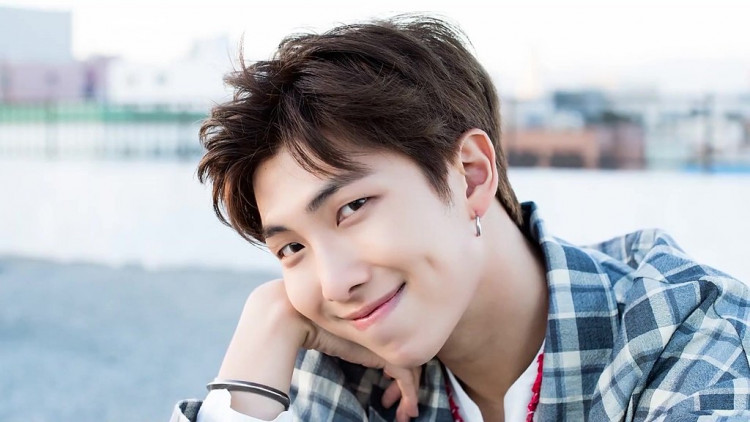 In a recent interview, BTS member RM shared his thoughts about being the leader of one of the most famous boy bands in the world and the most famous K-pop group. He also opened up about carving his own identity with his new solo album "Indigo".
Namjoon pondered about his journey of highlighting who he was as a person outside of BTS with whom he has spent 10 years, while simultaneously being grateful and appreciative for his roots as the leader of the now iconic group.
RM shared that a decision that he thought about frequently was his choice to become a part of a boys' band and if that decision was the right one. The South Korean singer disclosed that he used to get stressed out when the Korean hip-hop community treated the Bangtan Boys like complete outsiders.
The thought was particularly frightening for RM as he has started his career as a hip-hop artist and underground rapper, taking up the stage name Runch Randa. Furthermore, he thought that the artists that he had begun his journey with had started to look at him differently, less like a hip-hop artist and more like a pop idol.
RM finally came to understand that good music is good music after understanding the work of and getting inspired by artists such as Lil Uzi Vert, Drake, and Post Malone whose chart-topping releases had genre-bending music. It made him come to think of music in a broader sense.
Finally, according to the much-loved singer, he has come to the decision to stop putting his thoughts on the road not traveled and rather start thinking about the inevitability of what he has become and accepting his best version that led him to create "Indigo", where he is completely true to himself.
The mega K-pop idol also mentioned that though the K-pop band is an important part of his life, it does not entirely represent who he is as a person and that he had to release "Indigo" to stand on his own as an individual.
RM released "Indigo" on December 2. It is his first full-length solo album on which he has collaborated with international artists such as Erykah Badu and Lil Nas X among others.