Celebrity
BTS Jungkook Becomes Only Non-Footballer On 2022 FIFA World Cup's Top Five Most Mentioned People On Social Media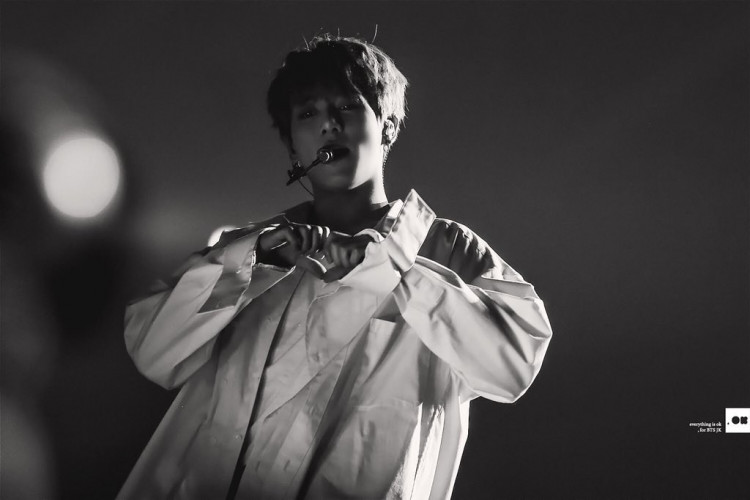 The youngest member aka golden maknae of BTS has become the only non-footballer to be included in the Top 5 List of People Most Mentioned on Social Media for the FIFA 2022 World Cup.
On Tuesday, NetBaseQuid shared a list on Twitter of the "Top 10 People Mentioned On Social Media", for which Jungkook bagged fourth place, even ahead of Neymar Junior!
According to the list, unsurprisingly the first, second, and third spots were taken by Argentinian player Lionel Messi, Portugal player Cristiano Ronaldo, and French footballer Kylian Mbappe respectively. Right after them, ousting other top star footballers was Jungkookie!
Meanwhile, Brazilian footballer Neymar took the fifth spot. Qatari singer Fahad Al Kubaisi, who performed along with Jungkook for the opening ceremony of the 2022 FIFA World Cup, singing the world cup anthem "Dreamers" at the Al Bayt Stadium in Al Khor, Qatar.
FIFA President Gianni Infantino got the seventh rank, Luis Enrique bagged the eighth spot, Grat Wahl took the ninth place, and Julian Alvarez the tenth position.
While sharing the post, NetBase Quid mentioned that they created the list using their #SocialListening solution.
The ARMY is obviously over the moon with this huge achievement by everyone's beloved Jungkook, who managed to score above some of the world's most famous and popular footballers.
The BTS singer also created history by becoming the first person from Asia to ever sing the official FIFA World Cup anthem. His performance was praised globally, with people taking to online communities and social media mentioning how it was very respectful as it included tributes to earlier anthems sung by other artists. Jungkook also shot the music video for "Dreamers" in Qatar.
That is not all of Jungkook's FIFA-related laurels, a photo of Jungkook has also been included in "The Best Photos of the 2022 World Cup" list by US media company CNN Sport. The selected photo was one where Jungkook is seen singing at the opening ceremony stage.
Incidentally, with "Dreamers", Jungkook had created another record as it was the first FIFA World Cup anthem to debut at #1 on the Billboard list. Also, according to the latest December 17 chart, the song was on the chart for three weeks in a row on the "'World Digital Song Sales". The song has also been on the Billboards chart for three weeks in a row, since entering the Billboard Japan "Hot 100" chart.