Celebrity
BTS Fans Share Their Encounters With Kim Taehyung In Mexico, V Even Comforted An Upset 1-Year-Old Saying 'No Crying Baby'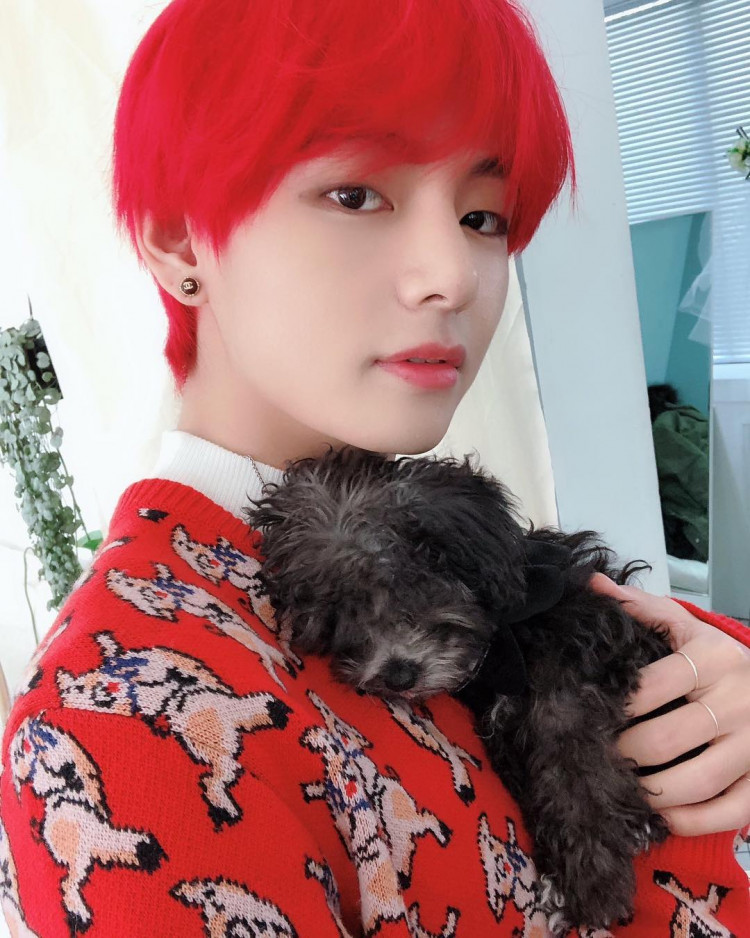 Kim Taehyung aka V of BTS was in Mexico, earlier this month, where he was filming for his upcoming reality show "Seojin's". The show, which was being shot in secrecy, and details are only coming to the forefront now, also stars the BTS singer's friends Park Seo Joon and Choi Woo Shik.
The show will reportedly revolve around the three operating a Korean restaurant overseas. It will be a new franchise restaurant program by PD Na Young Seok, who is popularly referred to as the man with the Midas touch in Korea's entertainment world. He has also directed the variety "Youn's Stay" and "Youn's Kitchen".
Meanwhile, the BTS Army from Mexico has been posting their personal encounters with V when he was in Bacalar, Quintana Roo, shooting "Seojin's".
One person witnessed V's soft side with little ones up close. They said that their one-year-old cousin, who had just learned to walk had fallen down and started to cry. TaeTae, who was nearby, patted the little girl's head, in a gesture of offering comfort while saying "Baby No Crying".
According to someone else's experience, that person said that though V had been forbidden to greet anyone, he would always say "Hi" to fans. Taehyung would also be spotted always dancing during the filming, with fans adding that he has beautiful energy and is very charismatic.
Once, a staff member associated with the filming had put on the song "Run BTS" while shooting the assembled ARMY, probably to make a TikTok video or something, according to one fan.
After that the staff came out with plates of food for the fans that had gathered there, telling them that the artists had sent over the food as a token of their gratitude with lots of appreciation and love.
One fan recounted a very interesting incident, where while Taehyung was shooting, a little car that sells food, found typically in Bacalar, passed by, with the vendor announcing on the speaker that he was selling seafood. Moreover, he asked V whether the latter would like some fish!
The various stories shared by different fans of their encounters all have one thing in common, which is V's gentle and kind behavior towards everyone. According to fans, V's true character off camera has remained the same, including his fondness for little children and that is a humble idol.