Celebrity
NCT 127 Johnny, Jaehyun, Jungwoo Injured On Set, Agency SM Entertainment Releases Statement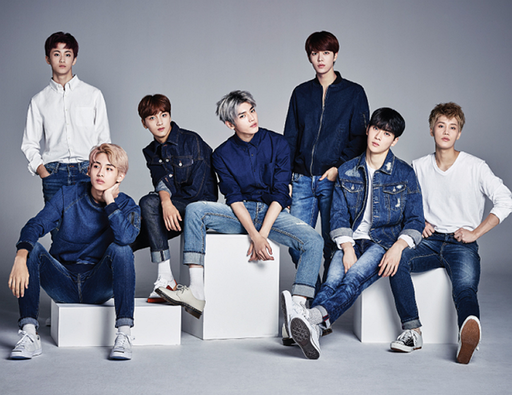 Three members of the K-pop band NCT 127, namely Johnny, Jaehyun, and Jungwoo sustained injuries during a recent shoot and were rushed to the hospital.
The three were shooting for a commercial when they fell from a two-meter-high jungle gym structure.
Now NCT's agency SM Entertainment has released a statement via the official fan club service for its artists, called KWANGYA CLUB, to throw more light on the accident and the health condition of the three K-pop idols.
The statement confirmed that Johnny, Jaehyun, and Jungwoo got injured when the jungle gym collapsed. The trio was then taken to the hospital where they received examination and treatment for their injuries. The examination results thankfully showed that the three had received only minor bruises and now they are all back home.
Reportedly, a fourth member, Taeil, also fell at the same time but he was not injured and hence has been released from the hospital. According to the label, now Jungwoo will not be able to fulfill his obligation to act as the emcee for the MBC program "Show! Music Core", due to his injuries and will not attend the recording of the show on December 10.
NCT 127's pre-recording schedule has also been postponed for "2023 SMTOWN LIVE: SMCU PALACE @KWANGYA", which was slated for December 13.
SM Entertainment added further changes in the schedules of the members injured in the accident will be released in a future statement. They ended the statement by relaying their apologies for the sudden news and that they would do their best to treat their artists and help in their recovery.
Meanwhile, though it has been confirmed that the three NCT 127 members were injured on the set of a commercial, it was not made clear which company was making the advertisement.
NCT made its debut under SM Entertainment in 2016, and the K-pop group has a total of 23 members currently that are part of four sub-units including NCT 127, NCT Dream, NCT U, and WayV.
Jaehyun, Jungwoo, and Johnny are a part of NCT 127. Jungwoo debuted with NCT 127 in 2018, Jaehyun made his debut with NCT U in April 2016, and later, along with Johnny, joined NCT 127 in July 2016.
Other group members include Haechan, Winwin, Doyoung, Mark, Taeyong, Taeil, Renjun, Yuta, Jaemin, Jeno, Jisung, Chenle, Ten, Kun, Xiaojun, Lucas, Yangyang, and Hendery.
Incidentally, Lucas had gone on a hiatus in August 2021 after being accused of cheating at that point. Later on, he posted a handwritten letter on Instagram to apologize to those who he had hurt with his wrong behavior. Since then, he has not been a part of NCT promotions.