Celebrity
NCT Unveils Future Plans For NCT U, NCT 127, WayV, And NCT Hollywood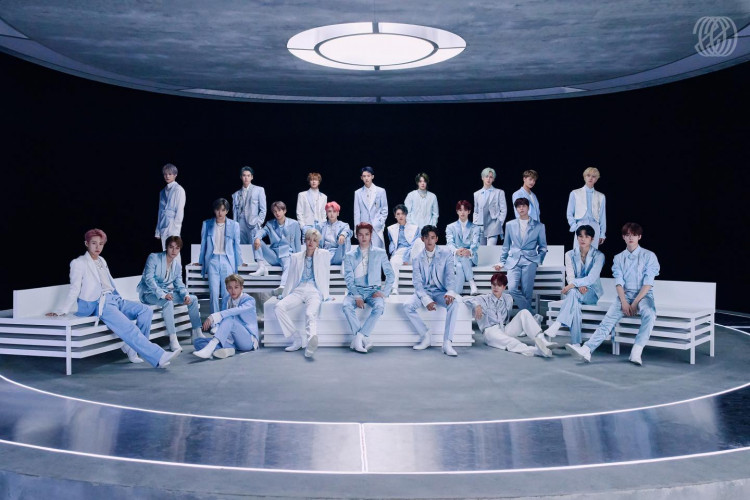 2021 is truly the year for South Korean K-pop boy group NCT!
It was confirmed during the SM Congress 2021 online that the band's home management and recording label, SM Entertainment, has tons of plans for them.
SM Entertainment holds 'SM Congress 2021'
Soompi reported that on June 29 (Tuesday), South Korea-based entertainment agency SM Entertainment facilitated that SM Congress 2021 online to announce its forthcoming plans for its artists.
The event was hosted by Lee Soo Man, where he talked with NCT's Doyoung, Kun, and Mark, regarding the band's future activities and plans.
The three K-pop idols massively shared the upcoming activities of each sub-unit, specifically NCT U, NCT 127, NCT DREAM, and a new entry to be called NCT Hollywood.
Here are the revelations
Doyoung shared that NCT will continue to radiate its identity in the industry this year, including a repackaged album by NCT DREAM and NCT 127, a full-length album by NCT 127, which will pave the way for WayV to work hard in preparing for its activities afterward.
NCT U will also not let the year end without dropping its new combination of member surprises, which the idol said all the NCTzen would really enjoy.
Kun then revealed that WayV plans to continue promoting with a full-length album and that she hopes everyone will anticipate it.
"We are preparing to release content that will resolve your curiosities about the hidden NCT universe, so let's meet in Kwangya soon," Mark said after Doyoung explained that a new project would take its place this year, similar to NCT 2020.
Meanwhile, NCT 127 announces its online fan meeting to celebrate its fifth debut anniversary. The sub-unit will stream the event via Naver V Live's Beyond LIVE channel this coming July 7 at 8 PM KST.
The event is entitled Beyond LIVE - NCT 127 Online Fanmeeting Office: Foundation Day, of which tickets are available through Yes24 and Naver V Live.