Celebrity
NCT 127 Returns To 'Good Morning America' With '2 Baddies' Performance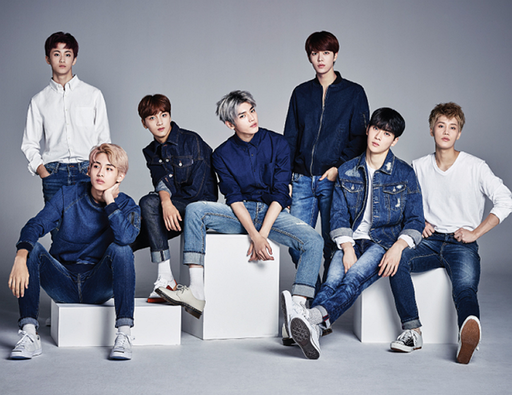 K-pop band NCT 127 dazzled the stage of "Good Morning America", with a roaring performance of their song "2 Baddies" recently. The track is from their fourth full-length Korean album and the band's first since "Sticker", released in September 2021. The ABC morning show is among the most popular ones in its segment in the US.
The NCT 127 members wore coordinated attires with neon details for their performance on the show. The band took to Twitter to share that they got to appear on GMA again and gave a sincere, big thanks to their fandom, NCTzens, for supporting them. The band also posted that they knew it was a pretty early start and it was definitey cold and thanked the fans for showing up and for showing love.
"2 Baddies" is the title track from NCT 127's eponymous album. The band released a music video and single for the song, as well as the full album, in September.
The "2 Baddies" album also features the songs "1, 2, 7 (Time Stops)," "LOL (Laugh Out Loud)", "Vitamin," "Tasty," "Playback," "Faster," "Black Clouds," "Time Lapse," "Gold Dust," "Crash Landing," and "Designer."
The members of the South Korean group are at present in the United States for their second world tour titled "Neo City".
The band first made an appearance on "Good Morning America" in April 2019, where they performed their song "Superhuman" for the first time. It was the title track from "We Are Superhuman", their fourth mini-album. Later this week, on October 13, the K-pop group is going to continue their tour at Newark's Prudential Center.
NCT 127 will also become the first k-pop band ever to perform on the American talk show "The Jennifer Hudson Show" on October 11. The news was shared by the group's management agency and label SM Entertainment.
The daytime talk show premiered in September and celebrities like Viola Davis, Hannah Waddingham, and Simon Cowell have also appeared on the one month-old show.
On "The Jennifer Hudson Show" too NT 127 will perform "2 Baddies", in addition to being interviewed by the host, though the performance and appearance has been pre-recorded.
Meanwhile, watch the performance of "2 Baddies" by NCT 127 here.
NCT 127 consists of nine members Haechan, Mark, Jungwoo, Jaehyun, Doyoung, Yuta, Taeyong, Johnny, and Taeil debuted in 2016. The band is a subunit of the boy band NCT, comprising 23 members.