Celebrity
NCT 127 Teases 'Save' Collaboration with Amoeba Culture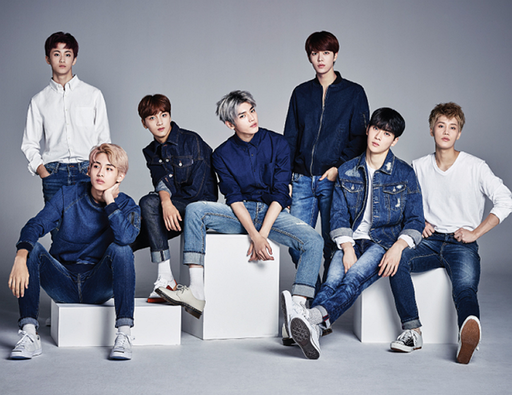 NCT 127 and record label Amoeba Culture are announced to have a collaboration ahead. On May 28, 2021, it was revealed through Twitter by the NCT sub-unit that NCT 127 and Amoeba Culture are collaborating.
For those who don't know, NCT 127 is the second sub-unit of the boy group NCT. The group is composed of 10 members, namely, Taeil, Johnny, Taeyong, Doyoung, Yuta, Jaehyun, Winwin, Jungwoo, Mark, and Haechan.
The boy band NCT 127 debuted on July 10, 2016, under SM Entertainment with an EP NCT#127.
On the other hand, Amoeba Culture is a South Korean independent record label established in 2006, founded by hip hop act Dynamic duo and Go Kyung Min.
According to a Soompi report, on May 27, Amoeba Culture who is home to artists such as Dynamic Duo and HA:TFELT, shared that the label will be releasing a project single with a different artist.
The two will be joining forces and announced that the title would be named 'Save', and it is also revealed that it will be released on June 4 at 6 PM KST, (4 PM JKT, 5 PM/PHT.)
The label first teased the collaboration of NCT 127 and Amoeba Culture earlier this week through Twitter, with cryptic photos of the new project. It features an intricate chip imprinted with the title 'Save' and surrounded by a splash of water.
But both of them haven't revealed much about the upcoming collaboration, but details are expected to be released within the next coming days.
In another news, on the latest episode of 'Weekly Idol,' aespa coverer several hit songs by their SM Entertainment labelmates. Aespa also performed a special SM dance cover medley, and NCT 127's 'Kick It,' is one of the choreographies they took.
NCT 127 is considered one of the hottest groups right now. They have more than 2 million followers on all their social media profiles, and they are generally well-known, particularly in the U.S.
The boy group's unit name is a combination of the acronym Neo Culture Technology which is the meaning of their parental group's unlimited members. The unit is localized in Seoul, hence the number '127' representing the longitude coordinate of the city.