Celebrity
BTS RM Reveals Why Band Members Don't Comment On Each Other's Solo Works While Talking About New Album 'Indigo'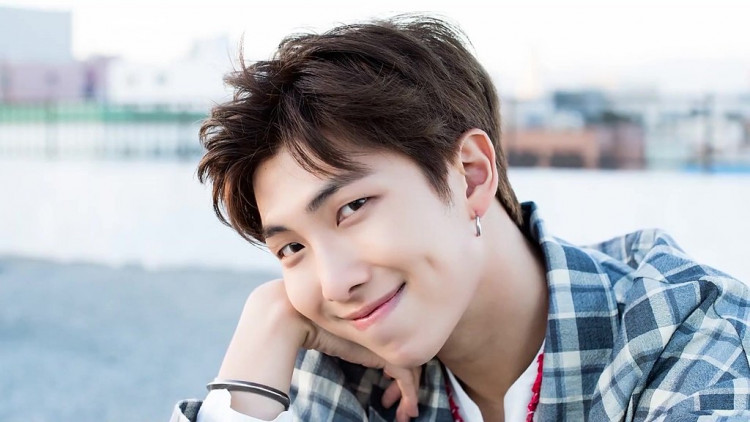 BTS band leader RM recently released his solo album "Indigo". While talking about the new release during a recent interview with a magazine, he spoke about how his fellow bandmates from BTS reacted to his album.
Namjoon disclosed how all the seven Bangtan Boys are practically like one family and therefore they like maintaining a respectful distance from the personal space of one another and letting the others work on their own.
RM also added that the members support one another's work but, more than that, understand the requirement of space, hence refrain from offering their opinions and judgments unless they are asked for the same.
The K-pop idol revealed that because of their tight bod, the members of BTS cannot give each other a neutral and unbiased perspective. The "Indigo" singer shared that he wants just other members to listen to it when the album actually comes out, on a real music platform. It would be good to have a casual listening session.
The South Korean singer disclosed that only one fellow BTS member heard the songs of the album before its release and that was J-Hope. RM added that Hobi had let him listen to his debut album "Jack in the Box" prior to its release and he just wanted to return the favor.
Namjoon said that Hobi loved "Wildflower", the title song featuring Cherry Filteras' Cho Youjeen as well as "Yun", which is a collaboration with Erykah Badu. Hobi had revealed, before the album's release, that it was healing in nature.
Meanwhile, at present RM is the global Spotify chart's seventh most streamed artist, having surpassed his own group BTS, who are now in the eighth spot on the list.
Wildflower, the album's lead song made its debut at #13 on the same chart with 3.6 million streams. Furthermore, all the tracks from the album debuted simultaneously on the global Spotify chart Top 100 on December 4.
The album also reached the top of the iTunes Top Albums charts in 67 countries including Italy, France, and Germany. The title song reached the #1 spot on the iTunes Top Songs charts in 87 countries, which includes Canada and the US.
That's not all, has also set a record in Spotify's history for the biggest debut for an album by a Korean solo act by getting over 20 million streams. Incidentally, Namjoon is hosting a small and intimate concert for 200 fans in Seoul on December 5 at 8 PM KST.