Awards
BTS Creates History At MAMA Awards 2022, Becomes First To Bag 'MAMA Platinum' Trophy For Winning All Four Daesangs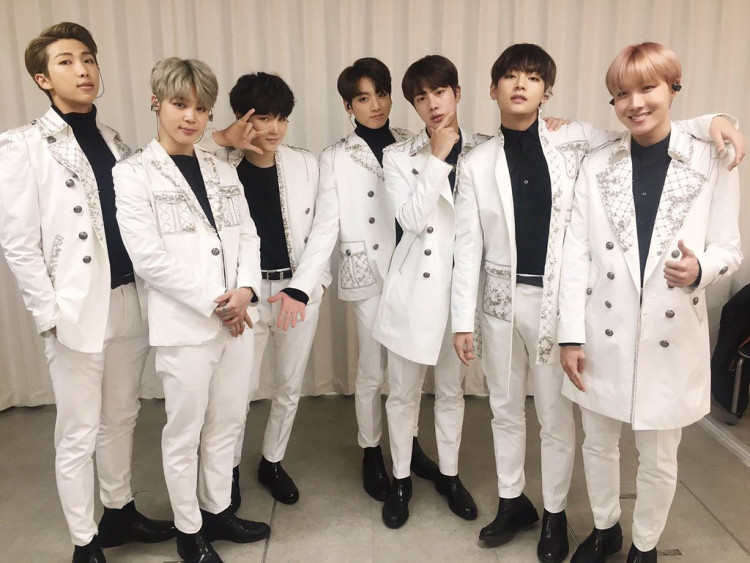 The Bangtan Boys created history again by becoming the first to bag the MAMA Platinum award for bagging all four Daesangs at once at the 2022 MAMA Awards.
This is the first year that the "MAMA Platinum" has been created to felicitate artists that win all four Daesangs at once at the award ceremony.
Meanwhile, it is not the first time that BTS has won several Daesangs in the same year at the MAMA. They won the "Worldwide Icon of the Year", "Song of the Year", "Album of the Year", and "Artist of the Year" in 2019. Furthermore, they went on to win all these four awards consecutively in a row in 2020 and 2021 too.
Incidentally, apart from J-Hope, no other member of the now iconic band was able to attend the award ceremony due to other commitments. Hobi went up on the stage to receive the award on behalf of the whole group.
That's not all, while delivering the acceptance speech for receiving the MAMA Platinum trophy, he gave fellow band member Jin a surprise phone call.
Hobi explained to the audience that Jin had wanted to say something and that is why he was going to call the "Super Tuna" singer. J-Hope was simultaneously also worried that Jin would not take the call when he first dialed.
Luckily, the "Worldwide Handsome" singer did take his call, while greeting Hobi enthusiastically and then added how he could call him whilst in the middle of his acceptance speech.
After that, Jin greeted fans and thanked everyone at the MAMA for giving BTS such an honorable award and proclaimed his love for the ARMY and his other band members.
When J-Hope was about to disconnect, Jin said that he was not done yet, which made the audience laugh! He also had some advice in store for Hobi, telling him that it was getting cold and to be careful not to catch a cold or fall sick and to take care of his health.
Jin also said that he won't be able to see everyone at official events for now but that he will bring good music later and he will be back safely after his military service.
J-Hope also won a solo award for the Most Popular Male Artist, he released his debut album "Jack in The Box" earlier this year. He also performed on the stage at the ceremony.