Celebrity
BTS To Launch New Disney Docuseries 'BTS Monuments: Beyond The Star' Focussing On Band's History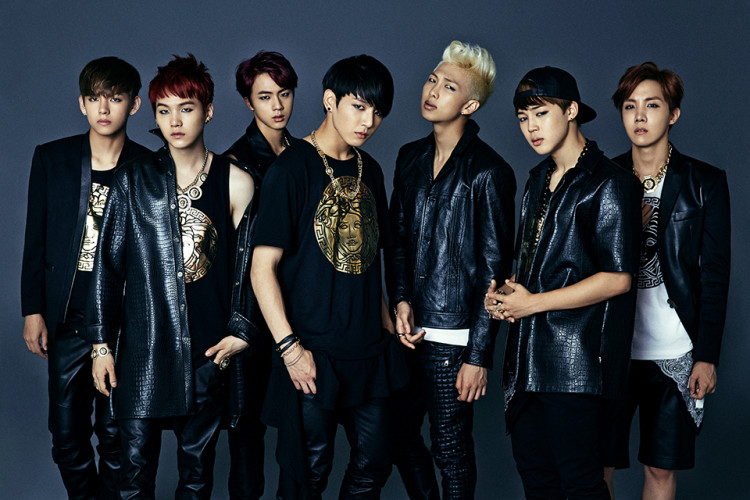 Kings of K-pop BTS is all set to release their docuseries on Disney titled "BTS Monuments: Beyond the Star". It will feature information about the band's launch and history.
Disney+ Singapore's Twitter account recently shared the teaser trailer. The seven members of the band were seen telling their fans to expect stories of their growth from their debut to today.
Band leader RM invited everyone to the stories of their blood, sweat, and tears, referring to the title song of their second album. The group's youngest member, aka maknae, Junkood shared that he hoped that fans would find new sides of the members, which was previously unseen.
As of now, it is not clear whether the docuseries will be released in Singapore only or internationally as well, though the tweet mentioned that it was going to be an exclusive #DisneyPlusSG series.
At the moment no release date has been announced for the docuseries, though it has been confirmed for a 2023 release.
Meanwhile, Disney announced their collaboration with the Bangtan Boys earlier this year. The deal between the two includes a concert film called "BTS Permission to Dance On Stage - LA" released in July, and a reality series called "In the Soop: Friendcation", a reality series released in September. It featured band member Kim Taehyung, known popularly as V, as well as his actor friends Park Seo Joon and "Parasite" star Choi Woo Shik.
The new docuseries is going to be the fourth of its type in the South Korean band's repertoire, following "Burn the Stage" in 2018, 2019's "Bring the Soul", and "Break the Silence" in 2020.
All three of these documentaries highlighted the backstage life when BTS is on tour, while also showing the reflective and vulnerable sides of the members. They gave an insight into their experience as a bad, the bond between the members, and the pros and cons of becoming a world-famous mega band.
"BTS Monuments: Beyond the Star" is expected to follow a similar format, however, it will focus on the whole of the 10 years of journey that the members have had as a band. The series will have unprecedented access to BTS-related from video to music.
Band member SUGA revealed that the docuseries contains stories of their growth and their music from debut to today. V mentioned that the docuseries will share candid stories of the group that have never been told before.