Celebrity
BTS Jungkook Honored With Eternal Artist Plaque Award by Melon Music Awards 2022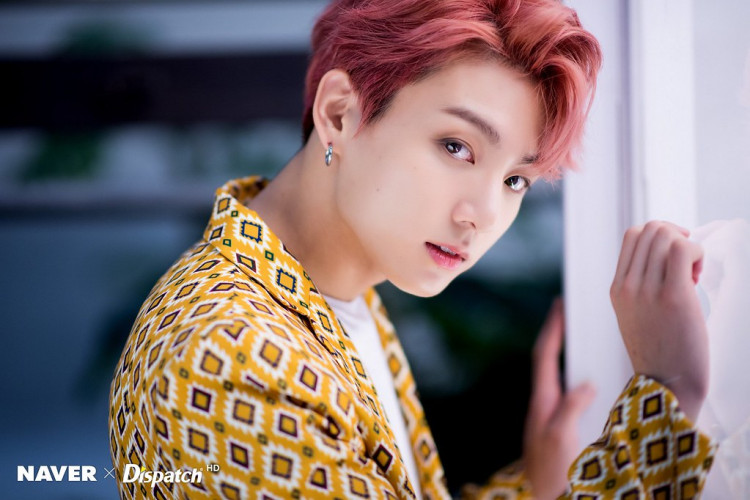 The youngest member aka golden maknae of BTS was honored at this year's Melon Music Awards for his outstanding impact as an artist. He was presented with the Eternal Artist Plaque Award.
The Melon Music Awards honors artists and musicians for their outstanding artistic talents. The 2022 awards were held in the South Korean capital city of Seoul at the Gocheok Sky Dome.
The 2022 Melon Awards was organized for the first time with a live audience, in an offline mode since 2019. The awards ceremony could not be hosted in a live format in the last three years due to the COVID-19 pandemic.
Jungkook could not attend the awards ceremony but the event organizers confirmed through their official Twitter account that they had safely delivered the trophy to the singer.
A notable part of the "Eternal Artist Award/ Forever Artist Award" with which Jungkook was honored was selected from the K-pop idol's recent speech at this year's Fact Music Awards, which was held on October 9.
During the speech, the BTS singer mentioned that he wanted to live life as a singer for eternity. Jungkook had also stated that wanted to grow himself as a singer, someone that his fellow band members and the ARMY could be proud of, adding that he would work hard to be their forever artist.
When the ARMY heard Jungkook's speech during that award show they started to cheer uncontrollably for their beloved artist.
Meanwhile, the voting for the Plaque Awards was held in October. The rules for being selected the winner were simple with the Top 10 Most Artists who had got most of the votes would be eligible to win the Plaque Award in MMA 2022.
Jungkook reportedly accumulated over 62,187 votes from the ARMY and was ranked among the Top 7 artists, finally leading to him bagging the trophy.
Incidentally, in addition to Jungkook winning this award, Jimin got the trophy for the category of Best Main Dancer, while V bagged the Proud Singer Award. BTS won the grand prize of the evening, the DAESANG for the Record of the Year at this year's ceremony.
Unsurprisingly, fans trended Jungkook and BTS on social media platforms and online communities to celebrate their idols' wins by congratulating them.
In other news, Jungkook has been dubbed Korea's national treasure after FIFA opening ceremony.