Celebrity
South Korean Singer Chuu Thanks Fans On Social Media After Exiting K-Pop Group LOONA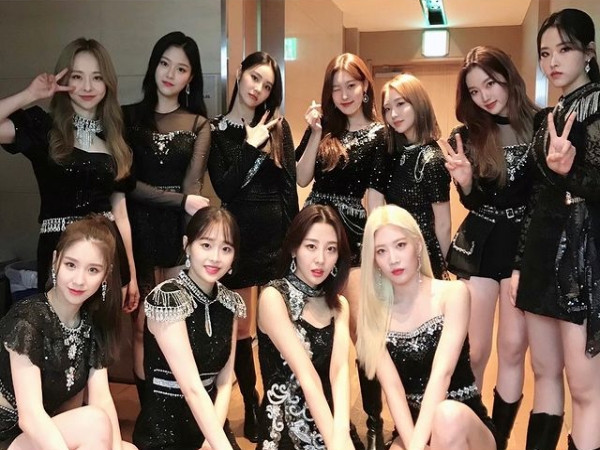 K-pop singer Chuu addressed her fans directly for the first time, via social media, after exiting from LOONA and leaving her agency Blockberry Creative.
The South Korean k-pop star took to her Instagram account to post a letter to her fans. Chuu wrote that she was grateful for the concern and comfort so many people showed her.
The singer stated that she has not been contacted or knows anything about this series of circumstances. She is aware of the situation, and it is clear that she has not done anything to embarrass the fans.
Chuu added that she will talk to her fans again in the future once her position on this matter is decided. She ended the note by thanking her fans for giving her their trust and concern.
The letter addressed Blockberry Creative's accusation against Chuu for her bad attitude, which was the reason they allegedly gave to remove her from the group.
After Chuu posted her letter, the Korean management agency released a follow-up statement, which was shared through LOONA's fan cafe. According to the statement, it was only appropriate for Blockberry Creative to clearly state why this member was removed from LOONA.
The agency further added that the right to bring forward any "evidence" related to this issue falls on Chuu herself and the staff who suffered abuse. Furthermore, should the people involved in this incident want to correct any misunderstandings, or if any person feels wronged by what has happened, then it is up to those involved to publicly reveal the truth.
Meanwhile, Chuu is reportedly going to make a new beginning under the agency BY4M Studio. The media company is slated to officially announce the news soon, along with the direction of the singer's future activities.
BY4M Studio is actively involved in social media-based digital marketing and is slowly widening its business into the entertainment field. It also acquired Major9, which includes artists 4MEN, VIBE, and Ben. The company also works with Lokid, Shin Ye Young, Jeon Sang Geun, and Holland.
Incidentally, nine LOONA members, including Olivia Hye, Go Won, Yves, Choerry, Jinsoul, Kim Lip, Yeojin, Haseul, and Heejin are going through the process of suspending their exclusive contracts with Blockberry Creative. They have all filed applications for a provisional injunction against the company.
The nine members reportedly took action after deciding that the relationship of mutual trust between them and Blockberry Creative, which was the contract's premise, was no longer there, thereby reaching a point where it was tough to expect cooperative management and entertainment activities.