Celebrity
LOONA Appointed As The 2021 Global Culture Ambassadors For South Korea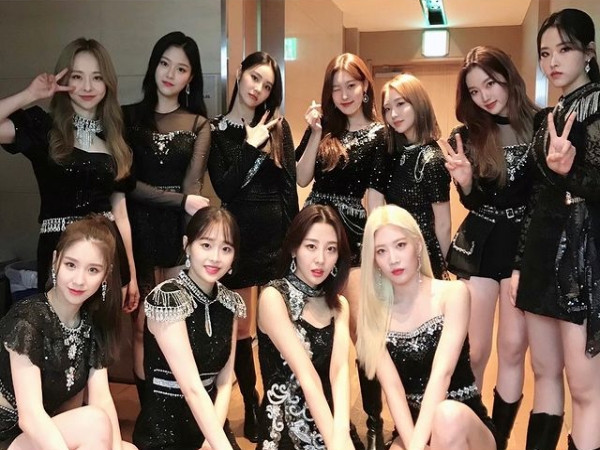 LOONA, a South Korean girl group that debuted in 2018, has been chosen by the Korean government to be this year's Global Culture Ambassadors. The announcement of the band's appointment came amid its rumored comeback.
LOONA is the first girl group to be given the prestigious role, and the members' task is to promote Korea's culture overseas. The band that Blockberry Creative is managing consists of 12 members, including Haseul, Vivi, Yves, JinSoul, Kim Lip, Chuu, Heejin, Hyunjin, Go Won, Choerry, Olivia Hye, and Yeojin. They will be the honorary ambassadors for the Korean Culture and Information Service for the entire 2021.
The Korea Herald reported that as the new ambassadors, the team is expected to take part in KOCIS's events to promote the cuntry's image on the global stage. The Ministry of Culture, Sports and Tourism added that promotion of pop culture is also part of the work.
LOONA will appear in KOCIS's new series of video clips for the Talk Talk Korea contest that will begin soon. The first video with the new representatives is set to be launched on May 20, and another one will follow it on May 25. These will be on the agency's YouTube channel called Gateway to Korean Culture.
In any case, the government started to work with well-known Kpop groups to promote the competition in 2014, and apparently, the tradition continues up to this day. A collaboration with Kpop stars also proved to be an effective way to popularize the culture and the Talk Talk Korea contest, so every year, a new group is appointed.
"We believe that LOONA will greatly contribute to the overseas promotion of Korea's cultural content," Korea's Culture Minister, Hwang Hee, said in a news statement. "We hope people around the globe cope with COVID-19 exhaustion by enjoying Korea's pop culture, such as Hallyu."
Koreaboo noted that before LOONA, the bands that have held the position as global culture ambassadors include BTS, Winner, EXO, CNBLUE, Stray Kids and ATEEZ. The girl group's assignment also coincides with KOCIS's 50th-anniversary celebration, so the appointment was more memorable for the group.