Awards
This Is How BTS Has Created History 6 Times At The Grammy Awards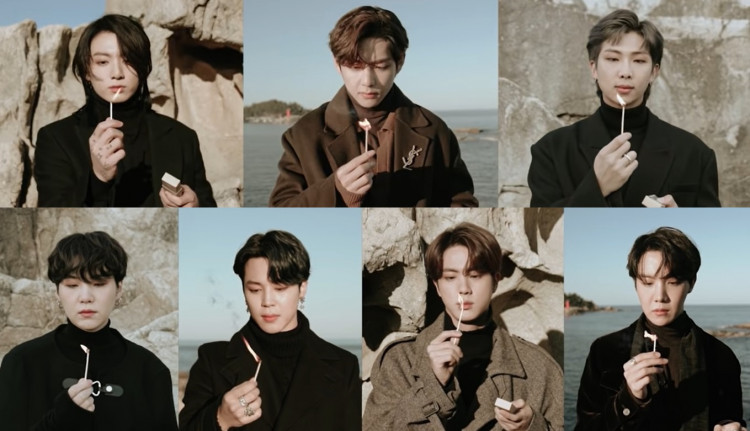 The Bangtan Boys have been nominated for the Grammy Awards a total of five times as of November 2022. This year BTS created history by getting nominated for a Korean-language song in one of the main categories.
Though BTS's nominations at the 2023 Grammy Awards have taken hold of everyone's attention, it is not the first time that the Kings of K-pop have broken a record as far as the Grammys are concerned.
Here are six times when BTS created history at the Grammy Awards, showing their prominence and dominance in the Western music industry.
1. BTS is the first Korean artist to get a Best Recording Package Nomination in 2019
The seven-member band got their first-ever Grammy nomination in the category of Best Recording Package for "LOVE YOURSELF 轉 TEAR" in 2019. Though categorically the nominee was the designer Husky Fox, nevertheless it was for BTS.
2. First K-pop band to present an award at the Grammys in 2019
The South Korean group's first-ever Grammy appearance was in 2019. The members attended the ceremony looking dapper in their tuxedos and handed over the award for the category of Best R&B album. They also promised to return to the Grammys and they did the very next year.
3. First K-pop act to perform at the Grammy Awards in 2020
In 2020, the group was invited by Lil Nas X to perform a version of his chart-busting hit called "Old Town Road" and the performance was one of the best acts of the night.
4. First Korean artist to get Best Pop Duo/Group Performance Grammy Nomination in 2020
The BTS super duper hit song "Dynamite" brought many firsts for the band, in addition to being their first English single. The track, which topped the Billboard Hot 100, got the K-pop band their first Grammy nomination. It was a momentous achievement and a career highlight for the band.
5. First K-pop act to get nominated for a track with Korean lyrics
The song "My Universe", which is a collaboration with rock band Coldplay, is now the first song with Korean lyrics that has received a Grammy nomination. Furthermore, BTS members RM, SUGA, and J-Hope are all credited as lyricists in "Music of the Spheres" by Coldplay which has been nominated for the 2023 Grammys.
6. First Korean act to get a Grammy Nomination for Best Music Video
The BTS song "Yet To Come" has been nominated in the Best Music Video category at the 2023 Grammy Awards. It is the first Korean song to get a mainstream nomination.
The latest nominations have made the Bangtan Boys the most-nominated Korean act in the Grammy's' history, and that alone is a cause for a huge celebration!