Celebrity
Former LE SSERAFIM Member Kim Garam Thanks Fans For Launching A Billboard For Her Birthday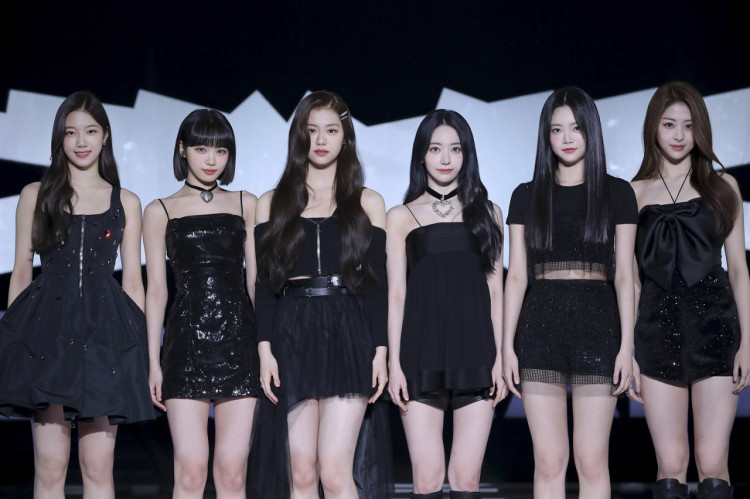 The fans of Kim Garam, the former member of rookie K-pop girls group LE SSERAFIM, launched a Billboard project for her in Seoul's Gangnam, on the occasion of her birthday on November 16. She celebrated her 17th birthday this year.
The Billboard could be seen in a busy section of the district and also included a birthday and wishing the singer Happy Birthday.
Now, Kim Garam has thanked her fans. She did so by uploading a photo on the Instagram account of her best friend. The photo showed the front of the ad. The former K-pop singer also thanked her fans and wrote "THX <3.
In May 2022, LE SSERAFIM's label HYBE announced that she was on a hiatus because of psychological issues that she was facing due to the ongoing alleged bullying scandal that she was caught in.
Later on, around two months later in July, HYBE and Source Music made the announcement that they had terminated the exclusive contract with Kim Garam.
Before making the announcement, HYBE had faced a lot of criticism for not taking immediate action nor doing anything against the singer for all the school bullying and school violence allegations against her. In fact, earlier they had instead denied all the allegations against Garam.
After terminating the contract, HYBE apologized to everyone for all the inconvenience caused because of the controversy surrounding the young singer.
LE SSERAFIM has since then continued as a five-member group and the agency had let known its intent to do its best to support the band.
HYBE also said that though they had tried to deal carefully with the controversy around Kim and tried to take action with full caution, they apologized for some aspects of their approach which they admitted were inadequate.
Many people, who claimed to be the singer's classmates, shared proof of her violence by releasing various snippets of information, including chats on social media that showed how the singer bullied students younger than her for petty issues such as failing to greet her.
Kim Garam also faced accusations of smoking and drinking as a minor, apart from bullying in school. Controversial photos were also released online where she was seen posing in front of explicit drawings on a blackboard.
According to a fan, now the rookie singer has already paid a heavy price for her action. The commentator also said that regardless of how everyone feels about the situation, Garam was literally a child when she did what she did and hopefully now she can continue to grow and recover in some way from everything.