Celebrity
LE SSERAFIM's Sakura Cries After Band Members Are Told To Lose More Weight Despite Being Extremely Thin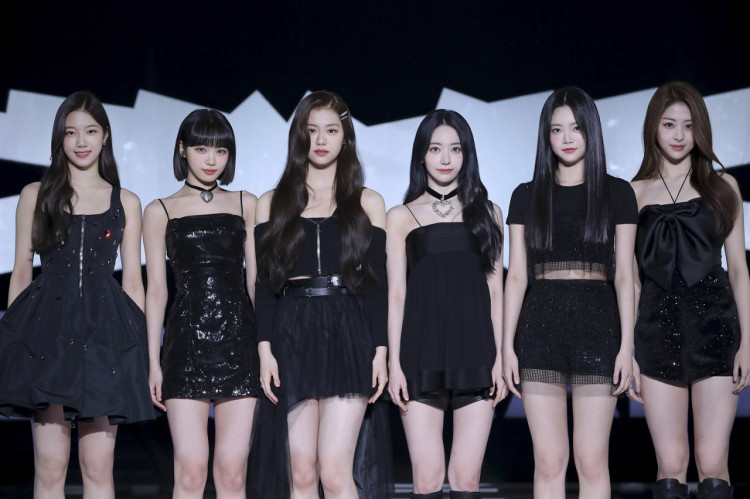 K-pop entertainment agency and label HYBE, which also manages the Kings of K-pop BTS, has released a documentary that showcased the entire process of debuting rookie girls' band LE SSERAFIM.
Recently, the entertainment company uploaded the third episode of "The World Is My Oyster", which is the name of LE SSERAFIM's docuseries. In the uploaded video, the band members of the rookie group are seen being overtly stressed with a lot of pressure as they get ready to make their debut as the next big thing in K-pop.
In the episode, Kim Hyung, who is the management team leader for the artists of HYBE, is seen telling the members that in the end, self-management is all up to them and they need time to rethink how important it is and for them to manage their selves strictly. The members are also asked to lose more weight.
Band member, Sakura is shown saying that she is a bit upset and starts to cry before continuing that all the chosen members have been working extremely hard and that they do not want to be stressed about something like losing more weight. She added that the members have to bite the bullet and try really hard, in fact, much harder.
She also explained that it was difficult to watch the girls struggle with losing weight despite working so hard. Another member, Kim Chae Won added that she agreed that she would not have any problems with the other girls having separate meal plans, she thought it was nothing to get upset about.
According to her, it was all for their own good and did not think the band members should mind because ultimately it is for everyone's own good. Fans of the band have been taking to online communities and social media platforms to share their viewpoints saying that the members already looked so thin and why were they being further nagged to lose weight. Moreover, being a K-pop idol is an extreme occupation.
Le Sserafim is a South Korean girl group consisting of five members, namely leader Sakura, Hong Eun-Chae, Kazuha, Huh Yun-Jin, and Kim Chae-Won. The group made its debut on May 2 this year with "Fearless", their first extended playlist. The group originally comprised of six members, the sixth person being Kim Garam, whose contract was terminated after a school bullying and violence scandal.