Celebrity
HYBE Labels Officially Terminates Kim Garam's Contract With K-Pop Band LE SSERAFIM After Bullying Accusation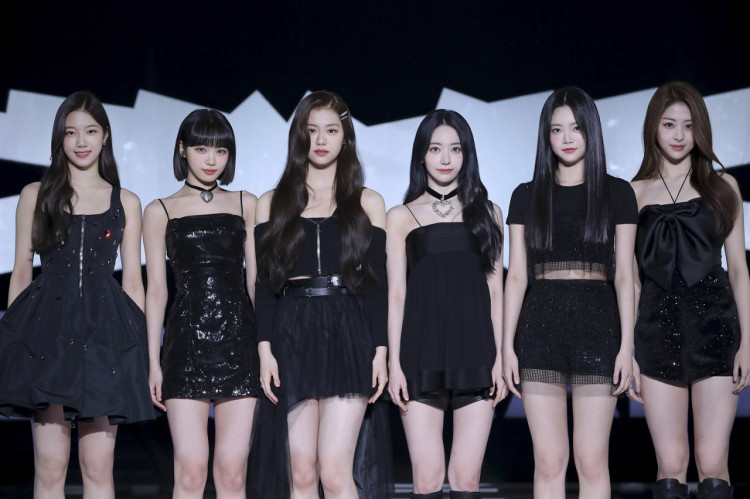 HYBE Labels/Source Music has officially announced that they are terminating the contract of LE SSERAFIM band member Kim Garam.
LE SSERAFIM's Weverse page issued the notice stating that the K-pop girls' group will continue to operate as a five-member band with HYBE's full support without Kim Garam.
Previously, HYBE Corporation had faced immense flak for not doing anything nor taking immediate action against Kim Garam, after she faced school violence accusations. In fact, earlier, the entertainment company had denied the allegations against Kim, who made her debut with LE SSERAFIM on May 2 with the song "FEARLESS".
The official announcement stated that HYBE wanted to inform everyone about the whereabouts of LE SSERAFIM member Kim Garam and the band's future activities. The label revealed that they had decided to terminate their exclusive contract with Kim Garam.
HYBE also apologized to all the fans for the inconveniences caused due to the controversy over Kim Garam, saying that they will continue to support LE SSERAFIM as a five-member group. They mentioned their intent to do their best to support LE SSERAFIM so that the band continues to grow as artists.
The entertainment agency also said that though they had approached the controversy surrounding Kim and attempted to take action with utmost caution and care, they admitted that there were some aspects to their approach which were inadequate, and wanted to apologize for the same.
Since making her debut, and even in the days preceding it, Kim Garam had been embroiled in accusations of school bullying accusations. many individuals, who claimed to be her schoolmates, shared evidence of her violence.
The alleged victims released numerous snippets of information, including social media chats, which showcased how Kim Garam bullied students who were younger than her if they failed to greet her.
The allegations against Kim Garam also included smoking and drinking as a minor, in addition to school bullying. Furthermore, controversial photos from her school days where she was seen posing in front of a blackboard full of explicit drawings were also shared online.
The rookie singer went on a hiatus when the accusations kept on growing and subsequently got evicted from the band. LE SSERAFIM will now continue with five members namely Hong Eun-Chae, Kazuha, Huh Yun-jin, Kim Chae-Wo, and Sakura.
Source Music had made an announcement on March 14 of their intent to launch a new girls' group, following which they released LE SSERAFIM teasers from April 4-April 9 revealing the members.