Celebrity
BTS Jungkook To Leave For Qatar On Private Chartered Private Plane Ahead Of His Performance At FIFA Opening Ceremony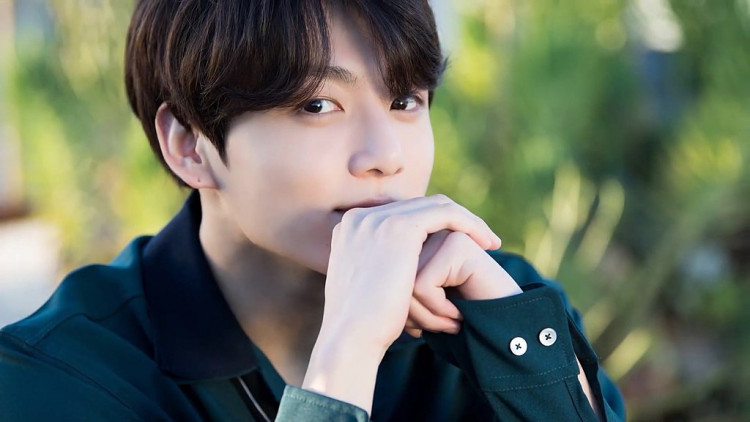 Megastar and golden maknae of BTS, Jungkook will leave for Qatar on a chartered private plane and arrive at the Middle Eastern country's Hamad International Airport.
The young singer was in Qatar last month too for a world cup-related schedule. Now FIFA has given the confirmation that Jungkook, along with 6-7 other international stars will be performing at the opening ceremony of the 2022 Qatar World Cup.
The opening ceremony will be held in Qatar's capital city of Doha at the Al Bayt Stadium. Over the weekend, the official handle of BTS tweeted that they were proud that Jungkook was going to be a part of the 2022 FIFA World Cup Qatar soundtrack.
The list of performers for the upcoming ceremony is expected to include Nicki Minaj, Calvin Harris, Shakira, Nora Fatehi, J Balvin, Trinidad Cardona, and Kizz Daniel.
The FIFA website also informed that its official soundtrack for the World Cup Qatar 2022 aims at bringing together artists, players, and fans to share their passion by combining to a stunning effect the universal languages of football and music.
The announcement also stated that the upcoming release will perfectly embody Qatar's welcoming spirit, giving a glimpse of what to expect when the action gets underway.
Meanwhile, there were also rumors that Dua Lipa was going to perform, however, the popstar has denied it. She has vowed never to return to Qatar until all human rights are guaranteed there.
According to the Britain-born, Albanian-origin singer, she will be instead rooting for England from a distance.
Over the years the various soundtracks of the FIFA World Cup have evolved into a unique part of popular culture. Shakira's "Waka Waka", Pitbull's "We Are One", and Queen's "We Are the Champions" are some of the FIFA anthems that are still popular the world over.
The 2022 Qatar World Cup will start on November 20 with 32 participating teams in total. The winner of the tournament will be determined on December 18.
Jungkook's participation announcement in the World Cup comes months after he released "Left and Right", a collaborative single with American singer "Charlie Puth". Other members of BTS have also been releasing solo projects, Jin with his single "The Astronaut" and RM with "Indigo", his solo album as well as collaboration with Pharrell Williams.