Celebrity
BTS RM To Drop Debut Solo Album 'Indigo' On December 2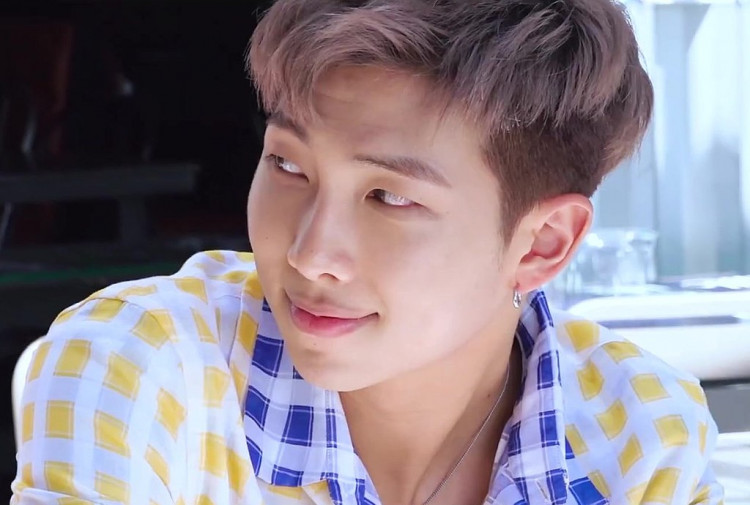 BTS leader RM has announced the details of "Indigo", his debut solo album which is slated for a December 2 release.
Namjoon is now the third member of BTS to release solo material this year after J-Hope and Jin.
RM took to the social networking platform Weverse to announce that because of his fans now his first album is coming out and that it has taken four years to prepare. The rapper added that the album is very different from his previous work and that it includes a lot of fun friends.
Namjoon's label BIG HIT MUSIC added that the superstar had already given his fans an honest glimpse into his world via two mixtapes, including "RM" in 2015 and "Mono" in 2018.
Now with his new album, the singer will deliver his feelings and candid thoughts and showcase wide-ranging music via collaboration with various other artists.
"Indigo" will recount all the experiences and stories RM has gone through like a diary. The album will drop on December 2 at 2 PM KST.
Talking about the album, RM mentioned that he had fun working on the music and that it will be totally different from "Mono". According to the singer, "Mono" was his diary for all that happened between 2016-2018. He revealed that the new album will serve as his diary and archive for everything that happened from 2019 to 2022.
The Bangtan Boys began their focus on solo activities earlier this year after the mega K-pop group celebrated their 10 Anniversary together.
J-Hope released "Jack In The Box", his solo debut album, in July and presented a different side of his personality to the world. Last month in October, Jin released a solo single in collaboration with Coldplay called "The Astronaut". The song has been dominating various charts across the world.
Jin, who is the oldest of all the band members, also announced his plan to enlist in South Korea's compulsory military enlistment. He will be the first of the Bangtan Boys to embark on his military duty, and he will be doing it soon.
For the longest time, there was a heated debate concerning the topic of BTS's military enlistment, regarding whether they would and when. BTS's agency HYBE released an official statement explaining that they always had the plan to join and hence it was one of the reasons that the members announced they would focus on individual endeavors now.