Celebrity
BLACKPINK Lisa Collaborates With Chivas Regal To Drop Limited Edition Scotch Bottle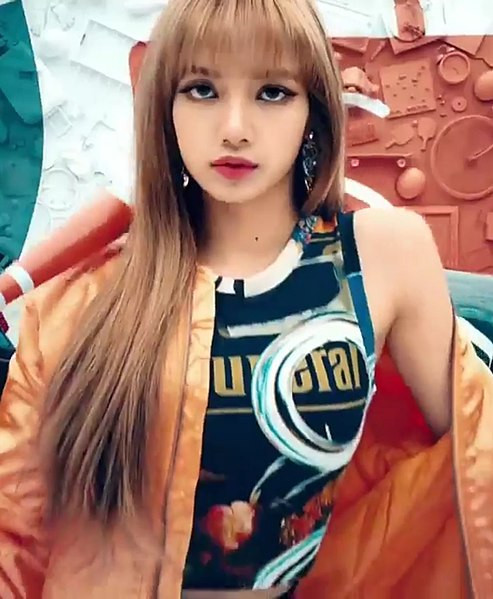 BLACKPINK's maknae Lisa has collaborated with world-renowned scotch whisky brand Chivas Regal to release their first product since the two announced their partnership earlier in 2022.
The youngest member of the mega K-pop group was announced as the newest ambassador of the brand back in March, as a part of their "I Rise, We Rise" campaign. It is aimed to promote the scotch to consumers who are from a younger market.
Now, the megastar and the whisky brand have launched an exclusive drop of the brand's Chivas 18 which debuted in 1997, the same year when Lisa was born.
Lisa is a co-designer of the bottle, which has been reimagined after taking elements of its classic design with splashes of hot pink and bold blue, complete with a neon font signature of the K-pop idol.
The bottle also has a detachable logo charm plated in 18-karat gold that fans can keep. It features the unique logo of the brand redesigned in collaboration with the trademark star of Lisa on the outer box.
Along with the limited-edition bottle, the brand has released a specially-customized cocktail recipe called "Pink Spice", which has been created in partnership with the Thai-born singer. The new cocktail takes inspiration from the Asian heritage of the singer, blending notes of citrus, tea, and spice.
In a press release, Lisa stated that she had so much fun working with the Chivas team on the limited edition bottle. She added that the unique, bold, and bright bottle was typical of "Lisa". The super celebrity also said that she was so excited for everyone to finally see it and that it is amazing that she now has her own bottle and cocktail as well.
Nick Blacknell, the marketing director of Chivas Global mentioned that as they continue to elevate Chivas for a new generation, it was important to team up with people that represent the new generation of whisky drinkers.
Blacknell also stated that the partnership with Lisa resonated with people across various passion points, whether that is music or fashion, and brought a contemporary cool and convention-breaking character to the world of Scotch whisky.
According to the managing director, it was a natural next move in their partnership with the BLACKPINK member to add her flair to one of their most renowned and prestigious blends, getting the bold attitude to life that both the singer and the brand share.