Celebrity
BLACKPINK Lisa Drunk At Avrora Awards? Gives Sly Winks In Response To Fan Asking If She Had Alcohol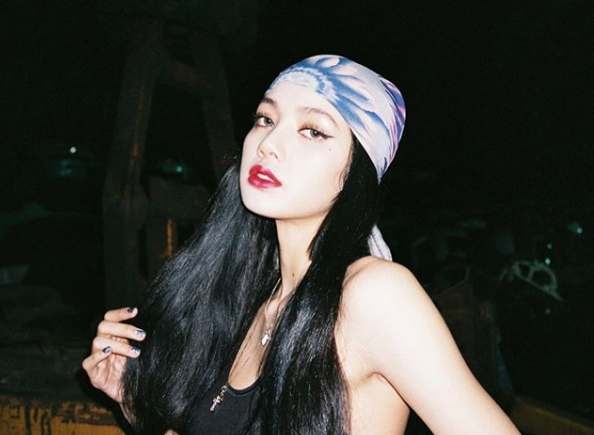 Was BLACKPINK's youngest member aka maknae drunk at BVLGARI's Avrora Awards? Many fans of the K-pop mega band, known as BLINKs, wondered whether Lisa was drunk as she stepped out of the event. The rapper-singer responded sassily, winning even more hearts in the process.
Lisa, who looked absolutely gorgeous in a white gown and wearing exquisite jewels, was clicked endlessly by the paparazzi while simultaneously the gathered fans directed multiple questions her way.
It was at this point that a fan evaded the rest of the crowd and approached the superstar while managing to ask if she was drunk.
Lisa handled the situation quite calmly, by turning around, and giving a sly wink to the person who asked the question. The video snippet of the whole exchange has since then gone viral on social media.
BLACKPINK is one of the most famous K-pop girls' bands on the planet, in fact, it will not be far-fetched to call them the Queens of K-Pop. The group comprises four members, namely Lisa, JJisoo, Jennie, and Rosé. The quartet is famous not only for their singing abilities, power-packed performances, star power, and talent but also for their sense of style that makes each of them fashion icons. It is no wonder then that all four idols are brand ambassadors of huge couture luxury brands respectively.
Meanwhile, BLACKPINK currently basking in the success of their recently released second album "Born Pink", which also landed the girls their first #1 spot on the Billboard 200 albums chart.
"Born Pink" debuted atop the list with 102,000 equivalent album units earned in the week ending September 22 in the U.S. according to reports.
The album, which has eight tracks, marks the first #1 album on the Billboard 200 by an all-female band since 2008.
BLACKPINK's latest album is also the third one by a South Korean musical act to dominate the Billboard 200 in 2022, after "Proof" by BTS and "Stray Kids Mini Album: Oddinary" by Stray Kids.
The last whole-group release by BLACKPINK was in October 2020 with "The Album", the K-pop group's first full-length album. Incidentally, the group has started its world tour for the newest album, hosting the first concert in the South Korean capital of Seoul. In addition to scores of BLINKs, many famous Korean celebrities from the world of music and television and fellow K-pop idols were a part of the enthusiastic audience.