Celebrity
BLACKPINK And Casetify Ready To Launch Brand New Collection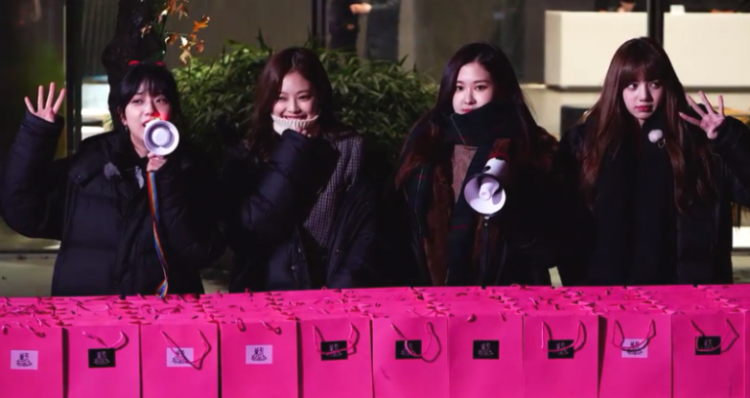 BLACKPINK is teaming up with Casetify for a brand-new collaboration, arriving online later in October. The plans for the limited collection were announced on Tuesday with an invitation to fans to become best friends with their favorite K-pop girl band.
The Hong Kong-based company designs and produces electronic accessories and phone cases.
The BLACKPINK x Casetify collection will have six different designs, including a mirror case inspired by "Pink Venom", the group's hit single. It will also feature memo cases that have pre-printed autographs from Lisa, Rosé, Jennie, and Jisoo. Casetify will also be introducing memo cases, which fans will be able to personalize with their own unique message.
The collection, which will feature an assortment of phone accessories as well as iPhone tech accessories (including those for iPhone14) and some specific Samsung devices, will be available for $28-$122.
The phone cases will come with "Pink Venom" text teamed with a shattered mirror design, and a pillow version that says "I'm a blink." The collection's additional accessories range from AirPod cases and beaded straps to smartwatch straps and MacBook covers.
BLINKs can get priority access by signing up at Casetify.com and be among the first to shop the collection when it drops on October 25.
It is the second time that BLACKPINK and Casetify are collaborating in a matter of months. The first team-up collaboration released late last year was sold-out. Casetify has also teamed with other recording artists, including Kings of K-pop BTS and Olivia Rodrigo.
In other news, BLACKPINK recently made history by becoming the first K-pop band to top the Billboard Hot 100 with the release of their second album "Born Pink". The band is now gearing up to kick off the North American leg of their world tour, also called "Born Pink" on October 25, which is also the same day when the Casetify collection will be dropped.
Meanwhile, band member Jennie recently created a storm on the internet when her name came up at a Porsche pop-up store, and that too not an ordinary store. BLINKs were quick to observe that the superstar's name had popped up at Sonderwunsch Haus, which could be an indication that she is all set to design or customize her own car's look, unique only to her.
Soon enough, Porsche Korea took to their Instagram to post a cryptic message that summoned all Blinks to their page. The post said that it was done for only one person and that Porsche Korea had a meeting with a very special customer, and that the new customized vehicle will be released on October 12. The caption also asked, "Who is our client?", teasing the fans further.