Celebrity
BLACKPINK's Lisa Dominates Top Influencers List With Highest EMV At Paris Fashion Week Menswear/Womenswear SS 23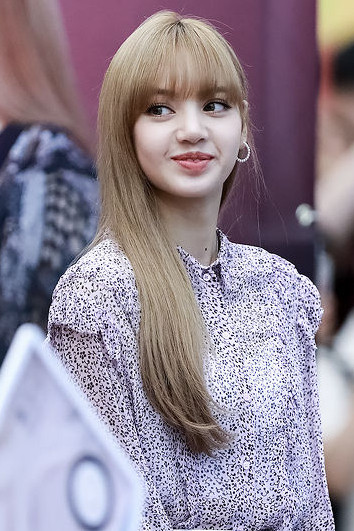 The band maknae of one of the biggest and most successful K-pop groups BLACKPINK, namely Lisa has also carved her very own place in the music industry. After a successful solo debut, the talented singer has also continued to be a name to reckon with when it comes to social media popularity as well as the world of fashion.
However, Lisa's influence is now not limited to just the fashion industry anymore, where she enjoys the distinction of being the face of multiple luxury brands such as Bvlgari and Celine.
It has been recently revealed that the Thai-born singer Lisa was the No. 1 influencer at the SS23 Paris Fashion Week Menswear/Womenswear. She had $29 million Earned Media Value (EMV) in total, making her the highest among all the many influencers who attended the event.
The data was made public by the international influencer marketing company Lefty. Celine, which is represented by Lisa, also ranked as the No. 1 brand at Paris Fashion Week MENSWEAR SS 23 with a $43 million EMV.
The impact of Lisa at the menswear Celine show was such that it led to a case study research from Leftywith the conclusion that no other influencer at menswear S/S 23 shows was more impactful than Lisa.
Moreover, Lisa's extensive reach is proven through the EMV, which accounts for 39 percent of all EMV accrued among (combined) Men's fashion weeks.
Incidentally, Lisa also dominates the list of the "Top 10 Most-Followed Female Celebrities On Instagram In Korea" with 82.9 Million followers.
In related news, Lisa's BLACKPINK co-band member Jisoo also ranked high on the top influencer list at the Paris Fashion Week Spring/ Summer 2023 with $22.4 million EMV and a seven percent engagement rate.
Meanwhile, Lisa has also been in the news recently for becoming the first K-pop solo artist to win an MTV Video Music Award and also for the success of "Lalisa", her solo debut album that recently became the first album by a K-pop solo artist to reach 800 million Spotify streams.
The super successful artist is meanwhile getting ready to embark on the BORN PINK word tour with her band BLACKPINK. The tour starts with a concert on October 15. The four-member recently made their much-awaited comeback with two singles "Shut Down" and "Pink Venom", both of which are from their second full album.