Awards
BTS Nominated For American Music Awards For Fifth Time Consecutively, New 'Favorite K-Pop Artist Category' Created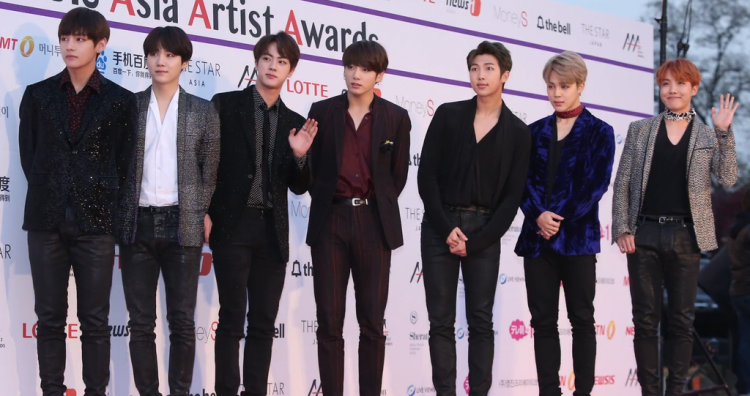 The Kings of K-pop and the world-famous South Korean band BTS have been nominated in two categories for the 2022 American Music Awards.
The nomination was announced via the official website and social media handles of the AMAs.
Unsurprisingly, the band's official fandom, referred to as the ARMY, was overjoyed to see the name of the Bangtan Boys nominated in the categories of Favorite Pop Duo or Group and Favorite K-pop Artist.
BTS has been dominating this category and won the award three years in a row since 2019. Moreover, they are already the first and only K-Pop band to win the award.
At the moment BTS is in a tie with The Black Eyed Peas, One Direction, Aerosmith, and Halls & Oates for the most time someone has won in this category.
If the band takes home the award for Favorite Pop Duo or Group award this year too, then they will once again create history. Winning the award fourth year in a row will make BTS the sole all-time winner, breaking all the earlier records.
Meanwhile, this is the first time in the history of the AMAs that it has dedicated an entire category to K-Pop, recognizing the genre as its own. The AMAs is now one of the first major US award shows to feature this category. It indicates that five of the most popular K-pop artists are going up against each other for the largest fan-voting award. The names that have been nominated in this category, in addition to BTS, are BLACKPINK, Twice, TXT, and Seventeen.
The ARMY, however, is not happy that BTS has not got a nomination in the category of Best Pop or Rock song or Favorite Artist. If they had been nominated in the favorite Artist category, then it could have been their fifth consecutive win, since they first got a nomination and win in 2018.
The Favorite Artist category nomination was also the first they got for AMAs. BTS also won Best Pop or Rock song in 2021 with "Butter", their record-breaking. The hugely popular band also took home the grandest award of the night last year, namely the Artist of the Year trophy.
The American Music Awards will be hosted at the Microsoft Theater in Los Angeles, California on November 20.