Celebrity
BTS To Stream 'Yet to Come in BUSAN' On Naver Now For Free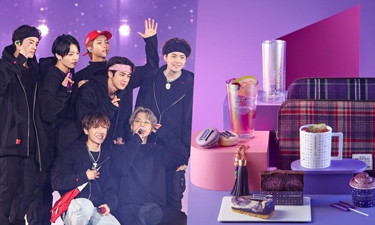 There is great news for the ARMY worldwide! BTS is going to stream their upcoming concert in Busan on October 15 at 6 PM KST for free on the Naver NOW app.
Meanwhile, the city of Busan will be illuminated in purple to celebrate BTS and the concert. Various landmarks including Busan Tower and Gwangan Bridge will be illuminated with purple lights as well as neon lights, which will say "Borahae Busan", until October 17.
"Borahae" stands for "I Purple You", a phrase used by the Bangtan Boys and the ARMY as a substitute for "I Love You". Borahae also refers to a long-lasting trust for one another and takes inspiration from how the seven different colors of the rainbow end in purple.
On the day of the concert by BTS, a large-scale drone fleet show is scheduled at Gwangali Beach in the city's Suyeong District from 9 PM onwards for supporting Busan's bid to host World Expo 2030.
The purpose behind Busan hosting the BTS concert is for the city to gain a leading position in the World Expo 2030 bid.
Park Heong-Joon, who is the mayor of Busan, held a meeting with city government officials on Tuesday for a final inspection of the event's preparations.
The concert, which is going to be a free event, will be hosted at the Busan Asiad Main Stadium. It will be streamed live to audiences at different spots in Haeundae Beach and Busan Port.
The mayor stated that around 100,000 people are expected to visit Busan on the day of the concert. According to him, after pulling off the large-scale concert through water-tight preparation, he wants the entire world to know that the city of Busan can successfully pull off the Expo 2030 too.
The city government has published "Dynamic Busan", a special four-page newspaper with 40,000 copies in English and 10,000 copies in Japanese, for accommodating the visitors and concert-goers.
Both BTS fans and general tourists can get helpful information from the paper ranging from which areas to get free Wi-Fi to places visited by the members of BTS like the Busan Museum of Art and Dadaepo Beach. The newspaper will be available at tourism hotspots and lodges as well as on the city government's website.
Ahead of the arrival of BTS, the city government lit up Nurimaru APEC House, Gwangan Bridge, Busan Port Bridge, and Busan Tower in purple, the color representing ARMY.