Celebrity
BLACKPINK Jisoo Attends Dior's Paris Fashion Week Show Looking Stunning, Crowd Goes Into A Frenzy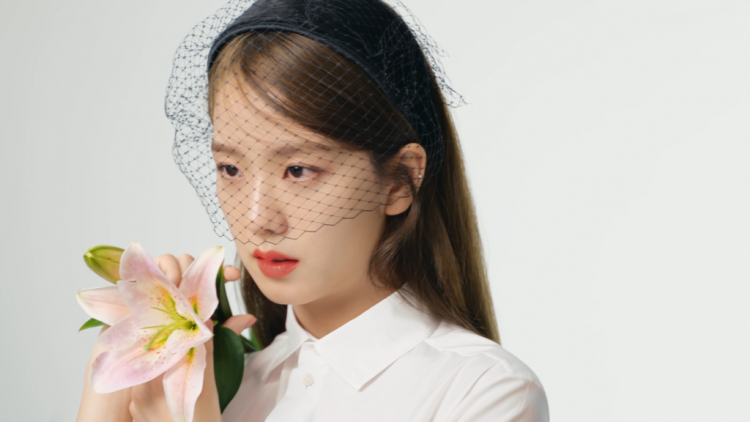 Megastar Jisoo, a member of the iconic K-pop band BLACKPINK, recently attended the Paris Fashion Week for Christian Dior's Spring 2023 collection.
The beautiful K-pop idol looked gorgeous in a black strapless mini dress, which featured a very in-trend bubble hem. Jisoo accessorized her outfit with a black and white Dior Mini Lady D-Lite Bag, fishnet tights, and black ankle strap heels. Jisoo looked resplendent with her worn in soft waves and sported dark nails.
Jisoo has been associated with Dior since March 2021 as its global ambassador, being the face of its beauty campaigns and attending brand-related events all over the world. The superstar's impact as Dior's brand ambassador is extensive. Reportedly, just one post by Jisoo on Instagram related to Dior's Fall 2022 show led to a media value impact of $1.74 million.
At the Paris Show, Jisoo was seen sitting next to Natalie Portman, a fellow ambassador of Dior. Other celebrities who attended the show included Rosamund Pike, Maggie Gyllenhaal, Shailene Woodley, and South Korean singer Eunwoo.
The super celebrity had notified fans two days ago via Instagram that she was on her way to Paris to attend the Dior show, by captioning the post as "see you in Paris France", while tagging Dior. Meanwhile, fellow band member Rosé, who is the face of Saint Laurent, is also in Paris for the ongoing fashion week.
Incidentally, massive throngs of Jisoo's fans went wild for Jisoo, as she became the main event. A large crowd had gathered and lined up outside the show venue to see the beautiful star and send her greetings of love and affection. Several DIOR CEOs also took photos with the BLACKPINK singer, among them were Chairman and CEO of LVMH, Bernard Arnault.
In other news, Jisoo recently won an award for her role in "Snowdrop", the critically acclaimed K-drama. The singer-actress earned a trophy in the "Outstanding Korean Actress" category at the 17th Seoul International Drama Awards, beating out big names such as Lee Seyoung and Son Yejin.
The BLACKPINK singer, however, did not attend the show to collect the award individually, choosing to send a pre-recorded video message thanking everyone for her award. Through the snippet, Jisoo extended her thanks to Yeong-Ro, her onscreen character, and promised to work hard in the future too.